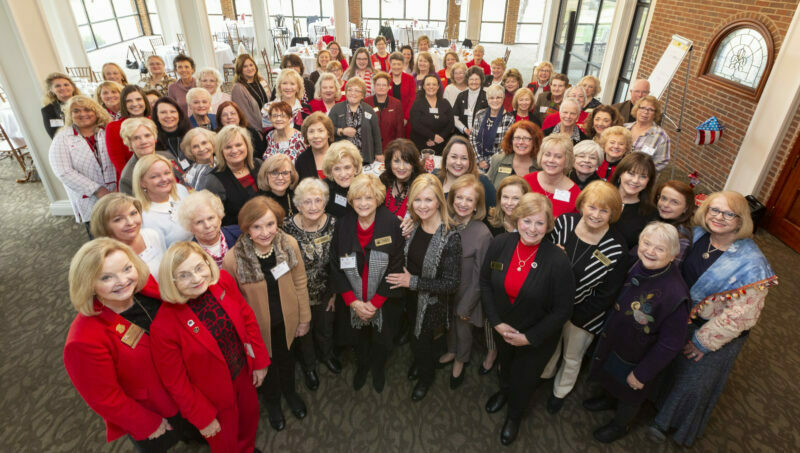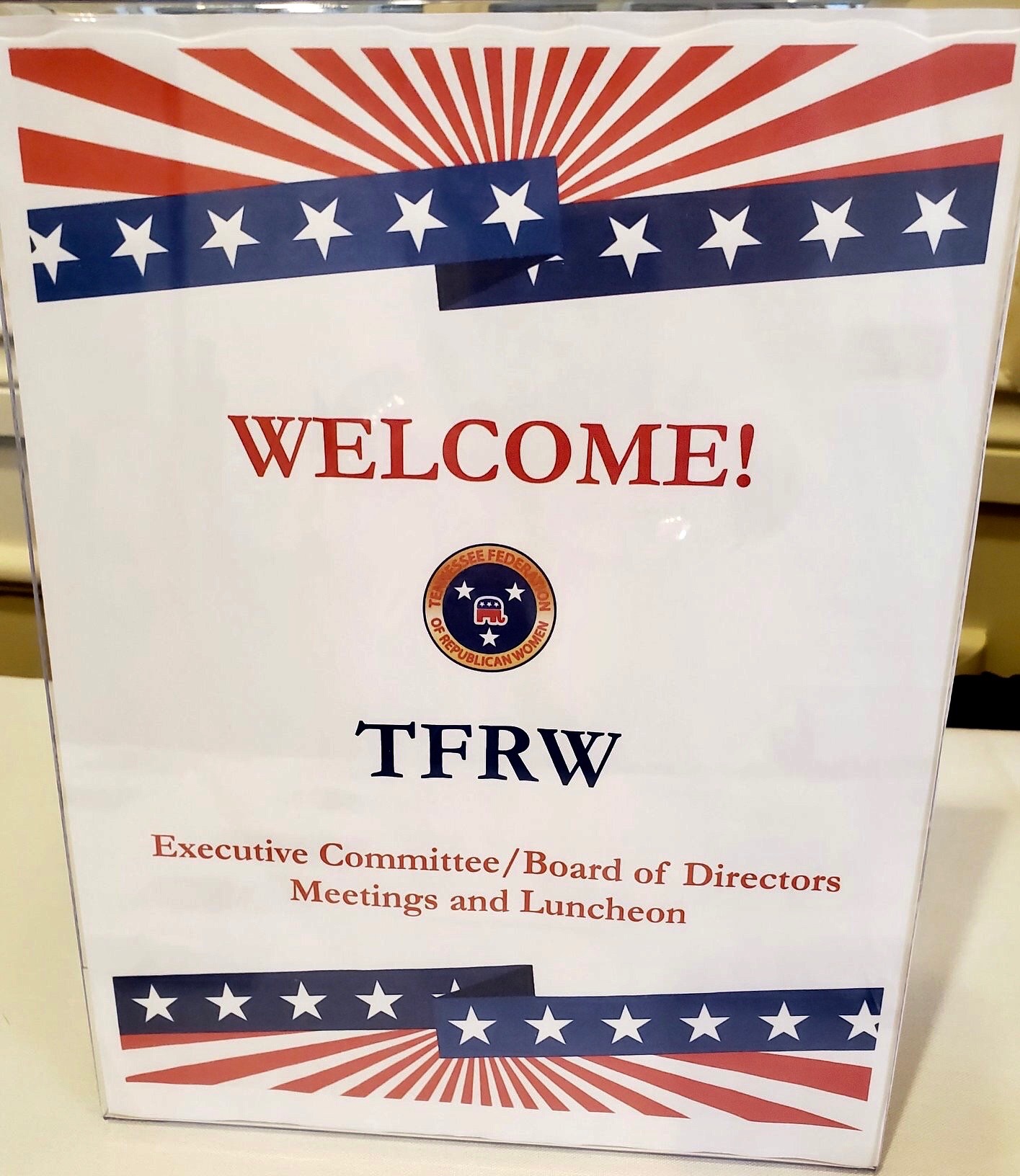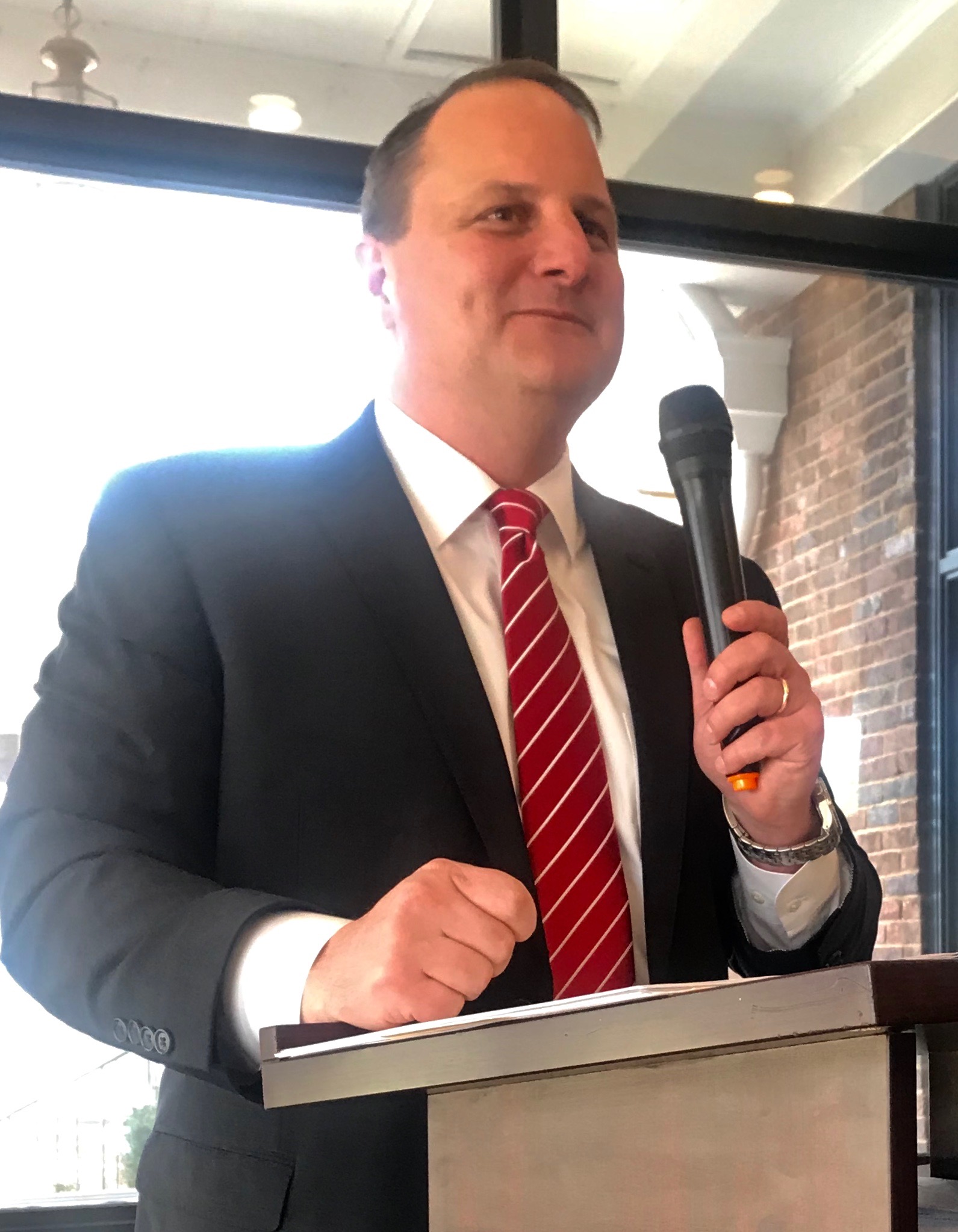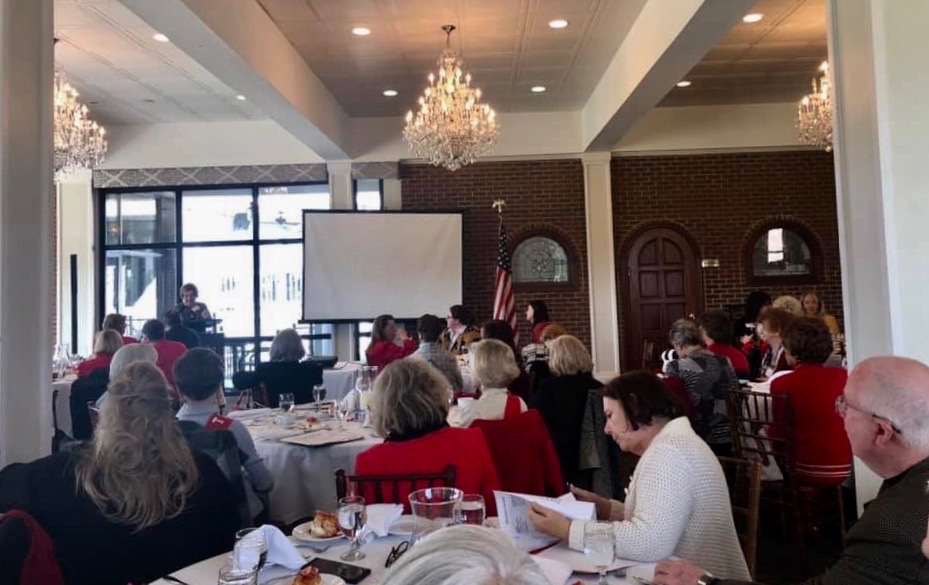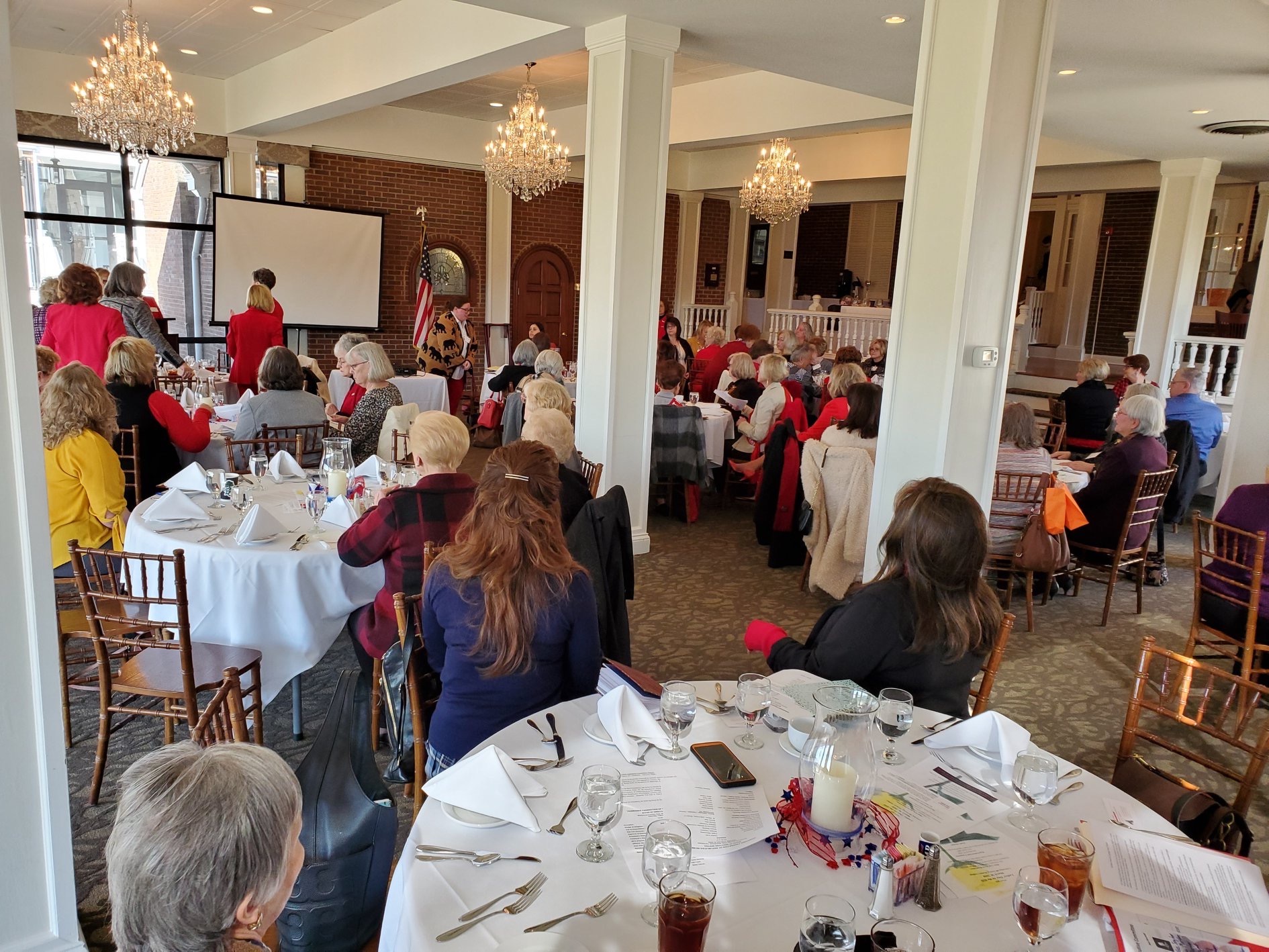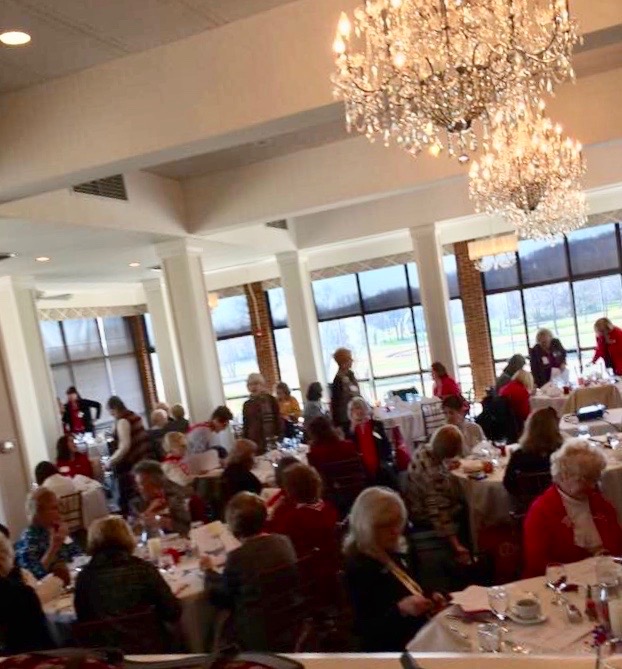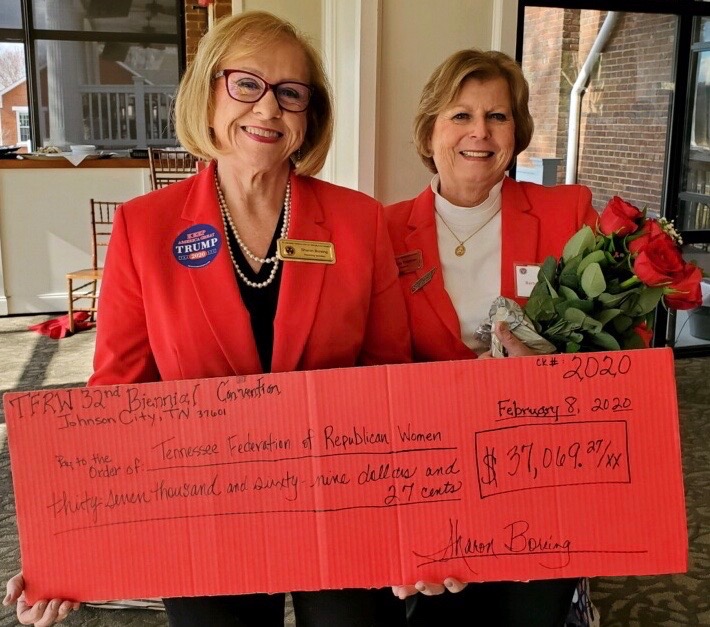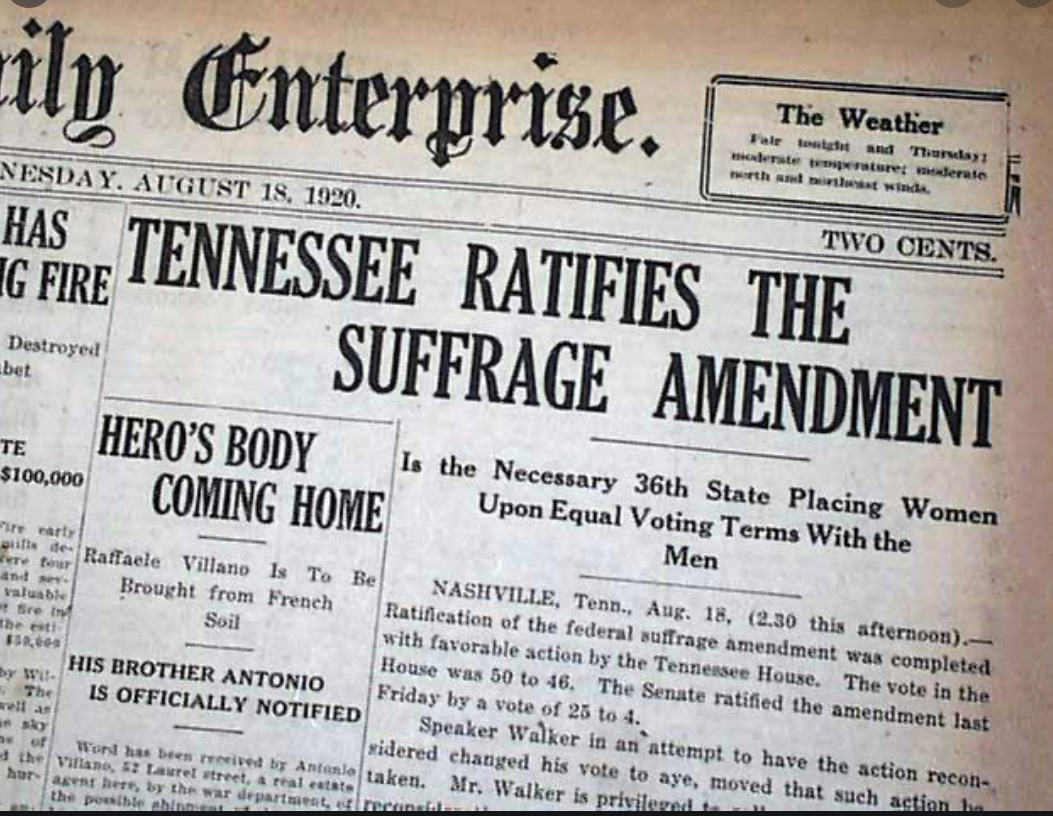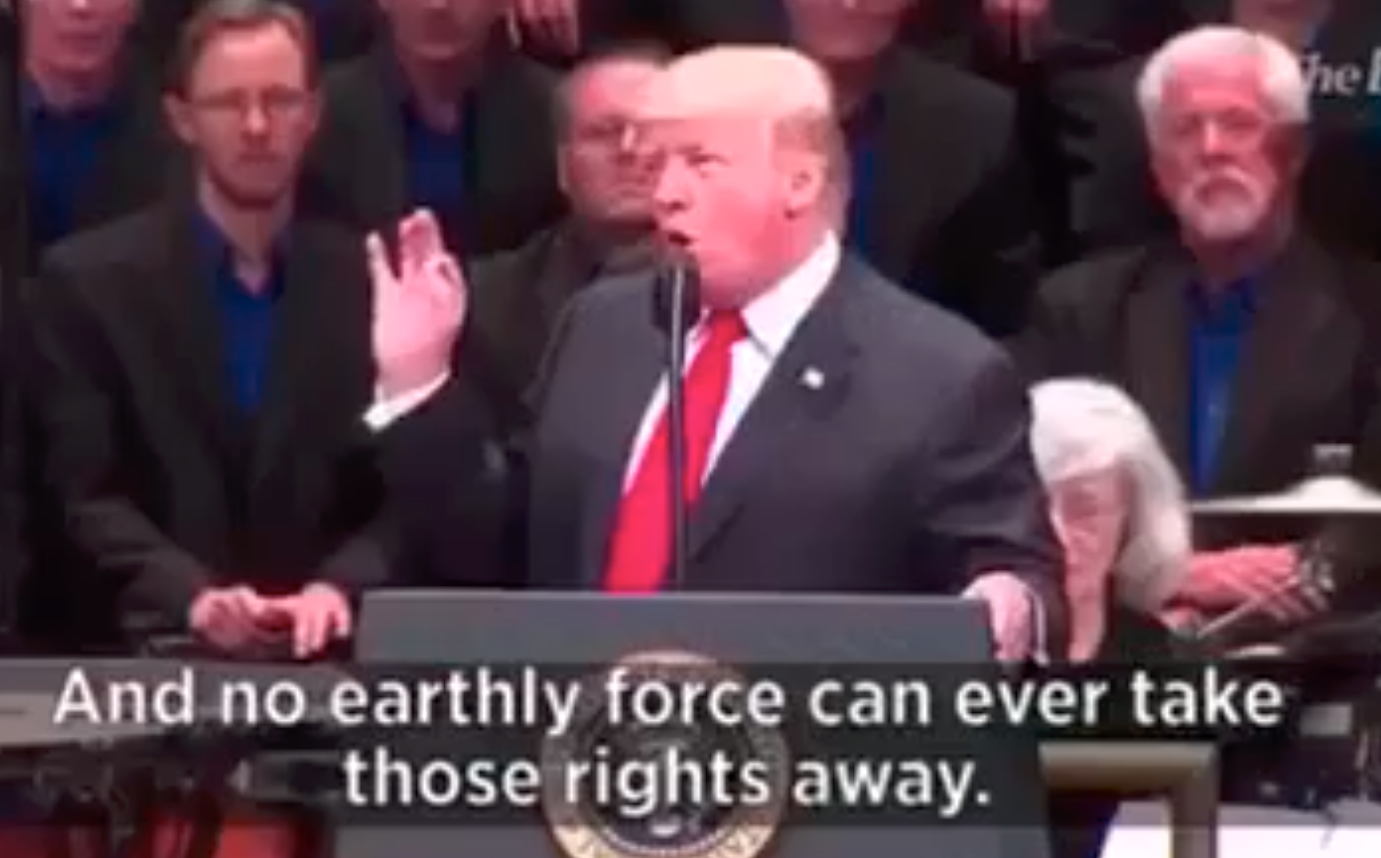 Report Your Campaign Volunteer Hours
Now, you have a tool to make it easier to keep track of all of your hard work. The NFRW Campaign Committee introduced a new, nationwide tracking system that allows each individual NFRW member to log campaign volunteer hours. No more hand writing and tallying hours. You can use "Survey Monkey" to quickly and easily submit your hours online using this link: https://www.surveymonkey.com/r/NFRWCampCom.
Check Out the New Online Reporting Tool
Each year, NFRW members like you contribute millions of campaign volunteer hours. Whether it's making calls, hosting events, knocking doors or putting together yard signs, our members play a critical role in helping elect Republican candidates across the country. NFRW already is playing a vital role in competitive races this election cycle. In special elections in California and Wisconsin last month, NFRW members were responsible for over 65,000 calls and texts. Our efforts helped Republican Mike Garcia flip a seat in California for the first time since the 1990s! Now, you have a tool to make it easier to keep track of all of your hard work. The NFRW Campaign Committee is introducting a new, nationwide tracking system that allows each individual NFRW member to log campaign volunteer hours. No more hand writing and tallying hours. You can use "Survey Monkey" to quickly and easily submit your hours onlineusing this link: https://www.surveymonkey.com/r/NFRWCampCom.
REPORT YOUR HOURS
You're putting in the hard work; it's time to make sure it is counted! By submitting your hours you'll become eligible to be recognized for prizes and awards. Most importantly, together, we'll help show President Trump and Republican leaders that the NFRW is THE most effective Republican grassroots organization in the nation!
Ann SchockettNFRW PresidentBelow are some helpful guidelines on how to submit your hours: Fill out your first survey by June 30th to report all your campaign volunteer hours from January 1 through May 31, 2020.Going forward, hours should be submitted, at minimum, on a monthly basis by the 2nd day of the following month. (The report for June hours will be due July 2nd; the report for July hours will be due August 2.)If you prefer to report "real time," you may submit your hours as frequently as once a day or once a week as you complete your volunteer work. If you choose to submit in real time, please be sure not to "double count."Click here for frequently asked questions about Survey Monkey and Campaign Volunteer hours. DEMONSTRATION AND Q&A SESSION Want more information? The NFRW Campaign Committee has scheduled two Demonstration and Q&A sessions next week via Zoom. Register by clicking on the link below.Tuesday, June 23, Noon EDTWednesday, June 24, 6pm EDT
REPORT YOUR HOURS
124 N Alfred Street, Alexandria, VA 22314 | 703.548.9688 | www.NFRW.org |

[email protected]

President: Ann Schockett | Editor: Terri Hauser STAY CONNECTED
You are receiving this email because you are a member of a local Republican Women's Club federated with the NFRWUnsubscribe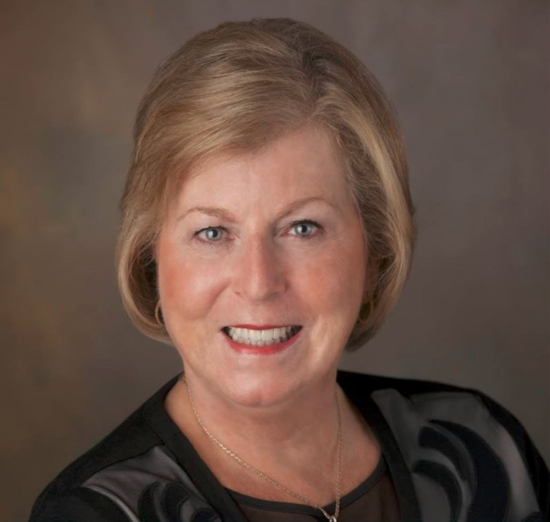 Campaign Season in Full Swing?
Barbara Trautman, our president, explains how we can help our candidates. Watch Video, from link above.
Woman Suffrage Celebration Recap and Preview
The year-long Official Tennessee Woman Suffrage Centennial Celebration has begun.
On August 18, 1920, the Tennessee General Assembly passed the ratification resolution giving the 19th amendment its 36th and final state necessary for ratification.
On Monday, August 19, 2019, the kick-off event took place, to start our year of celebration and remembrance for the moment that special legislative session and successful vote that led to suffrage for women occurred.
State Representative Robin Smith was appointed the Chair of these year-long planned events.
For more information, go to Facebook: TNWoman100.
Last August in Knoxville, there was a Febb Burn Day Dinner. Febb Burn was Harry T. Burn's mother who sent her son the note "Hurrah and vote for suffrage" which influenced him, the youngest Republican state legislator in Tennessee at that time, to break the tie and vote for the 19th amendment.
On August 21 & 22, 2019, the Official Committee on Tennessee Woman Suffrage planned two work days at the TN State Library and Archives for volunteers to assist with assembling the DocsBoxes to be sent to schools to assist with their curriculum over the course of the year.
On Saturday, August 24, 2019, a Suffrage Supporters group laid wreaths at the TN Woman Suffrage Monument in Centennial Park in Nashville. As one of the 17 organizations that supported and funded this monument, a TFRW representative laid a beautiful wreath of yellow roses, the symbol of Women's Suffrage, at the monument. A private champagne reception followed at the Hermitage Hotel.
The Federation was honored to assist in this important celebration of TN history for the purpose of our civic legacy. Over the coming months, we will see the TN Woman 100 logo and hear more about our history and the role Tennessee played in the effort for woman suffrage.
At our TFRW Biennial Convention on October 18, 2019, our Friday evening dinner event was especially noteworthy as the "Story of the Yellow Rose" was retold with a skit that depicted the debate and vote in the Tennessee General Assembly for the 19th Amendment giving women the right to vote. The special actors involved in the skit were Representatives Jeremy Faison, Robin Smith, and Micah Van Huss, along with Tyler Boyd, great grand-nephew of Harry T. Burn, the actual legislator who cast the deciding vote for the amendment.
On November 21, 2019, Nashville Public Television showed its original documentary "By One Vote: Woman Suffrage in the South," which included interviews with dozens of experts on the subject. This documentary was to be shown in April on Public Television stations in both East and West Tennessee. However, we have put the YouTube link to this documentary on the tnfrw.org website for you to see now.
Next, on November 25, there was BIG NEWS when President Trump, joined by Senator Marsha Blackburn, signed the Women's Suffrage Centennial Commemorative Coin Act into law. Yes, Senator Blackburn's legislation celebrated the 100th anniversary of the passage and ratification of the 19th Amendment to the U.S. Constitution guaranteeing women the right to vote, and this bill authorized the U. S. Treasury Department to mint $1 silver coins in honor of the suffragettes, the pioneers and trailblazers who made it possible for women to even be members of Congress.
In December, 2019, TNWoman100 announced the "Battle for the Ballot," a statewide student competition that commemorates 100 years of the Ratification of the 19thAmendment in 2020. Students from kindergarten to high school had the chance to win scholarship money, iPads and a trip to Nashville. Different grade levels had different projects, from designing a suffrage banner, to writing a poem, public service announcement or speech, to producing a short documentary film. Winners in each category, and their teachers, will get an invitation and travel stipend to come to Nashville to celebrate the 100thanniversary of the 19th Amendment being planned in August 2020.
In late February, I learned that the third and fourth graders from Franklin Elementary School in Franklin, TN created and hosted a Women's Suffrage Museum. The students went to the TNWoman100 website to get names of all the women who had a part of the Suffragette movement (for and against). Each student chose a name, researched the person, created a biographical essay and some elaborate decorative displays, made different replica buttons, and 3D printed roses. The school had a grand opening of their museum with the Mayor of Franklin cutting the ribbon.
On January 13, 2020, Tennessee Secretary of State Tre' Hargett unveiled the Tennessee Blue Book, our state's official historic reference, Secretary Hargett said: "The cover of this year's edition is yellow to honor the 100thanniversary of the ratification of the 19th Amendment granting women the right to vote. This commemorative edition is part of Tennessee's year-long centennial celebration of women's suffrage."
On January 15, 2020, Tennessee State Museum Educators Grace Allen and Matthew Gailani gave a special presentation about women's suffrage to the Tennessee House of Representatives during the House Session. At the conclusion of the presentation, Speaker Sexton and Representative Robin Smith announced the creation of special House lapel pins, designed with a yellow rose for suffrage for 2020. @tnstatemuseum is a part of statewide initiatives of @tnwoman100.
On January 28, a Centennial Legislative reception was held at the TN State Museum ahead of the new exhibit telling the stories of Tennesseans' roles in the women's suffrage movement. Rep Robin Smith tweeted: "100 years later, strong women are still at it!"
On International Women's Day, March 9, 2020, State Representative Robin Smith tweeted out: "In 1920, a letter sent by a college educated widow to her son, changed history for women forever. Febb Burn, mother of TN state representative Harry Burn, influenced her son to support the "yellow rose" stance for woman suffrage. #yellowrosehistory
"Celebrating 100 Years of Woman Suffrage" was to be the theme of our March 30, 2020 TFRW Ladies' Day on the Hill with Representative Robin Smith, the Chair of the Official State of Tennessee Woman Suffrage Centennial Committee, as the keynote speaker in the House Chamber. Senator Marsha Blackburn confirmed to be the keynote speaker on March 30, 2020, during luncheon at the Doubletree Hotel Downtown Nashville.
Unfortunately, COVID-19 came to Tennessee in mid-March. Ladies' Day on the Hill was cancelled and the legislature adjourned.
The legislature went back in session on June 1, 2020 after 9 weeks of Governor Lee's "Stay at Home" restrictions.
On June 9, 2020 State Representative Robin Smith reported on Instagram: The TN House Women Members were joined by Speaker Cameron Sexton after passage of legislation designating August 18 as the Official Day to commemorate TN Woman's Suffrage or women's voting rights. Learn more about our state's made-for-TV story and join us in celebrating the 100th Anniversary. www.TNWoman100.com
Barbara Trautman, TFRW President
Blackburn's Bill Signed By President
Will Create Coin to Honor 100 Years of Women's Suffrage Movement
WASHINGTON, D.C. – Senator Marsha Blackburn (R-Tenn.) joined President Donald Trump at the White House yesterday for the signing of the Women's Suffrage Centennial Commemorative Coin Act. Senator Blackburn's legislation celebrates the 100th anniversary of the passage and ratification of the Nineteenth Amendment to the U.S. Constitution guaranteeing women the right to vote. The measure honors the centennial and the legacy of the suffrage activists with a commemorative coin minted by the U.S. Department of Treasury.

"Every woman in Congress has the women of the suffrage movement to thank for our right to represent our constituents today," Senator Blackburn said about the signing. "Thank you, Mr. President, for keeping this history alive for future generations. The 2020 centennial of the Nineteenth Amendment is a rare moment to celebrate the milestone in American history that made it possible for women to finally have a voice in government. Ninety-nine years after women gained the right to vote, I became the first woman from Tennessee to serve in the United States Senate. I am honored to have worked with Senator Gillibrand and Reps. Stefanik and Lawrence to commemorate the pioneers and trailblazers who made it possible for us to be members of these chambers."
BACKGROUNDSenators Blackburn and Kirsten Gillibrand (D-N.Y.) introduced S. 1235, the Women's Suffrage Centennial Commemorative Coin Act, on April 30, 2019. Reps. Elise Stefanik (R-N.Y.) and Brenda Lawrence (D-Mich.) led companion legislation in the House of Representatives. The women's suffrage movement began in July 1848 with the first women's rights convention held in Seneca Falls, New York. The fight concluded in August 1920 in Nashville, Tennessee, 140 years after the signing of the Declaration of Independence. Tennessee was the 36th and final state needed to ratify the Nineteenth Amendment.
Events
TFRW State Convention, Johnson City, TN October 2019
"By One Vote: Woman Suffrage in the South, The Citizenship Project"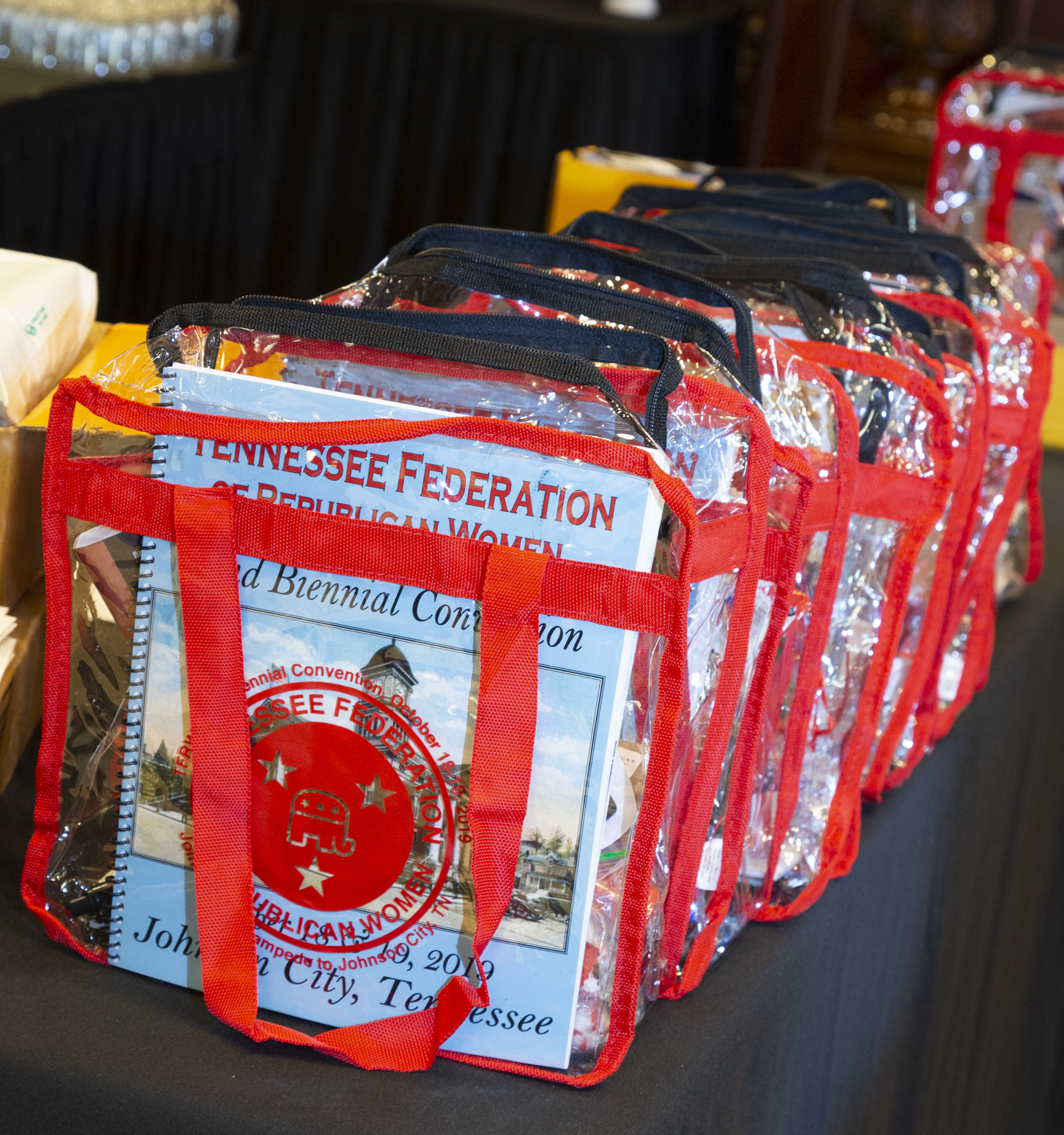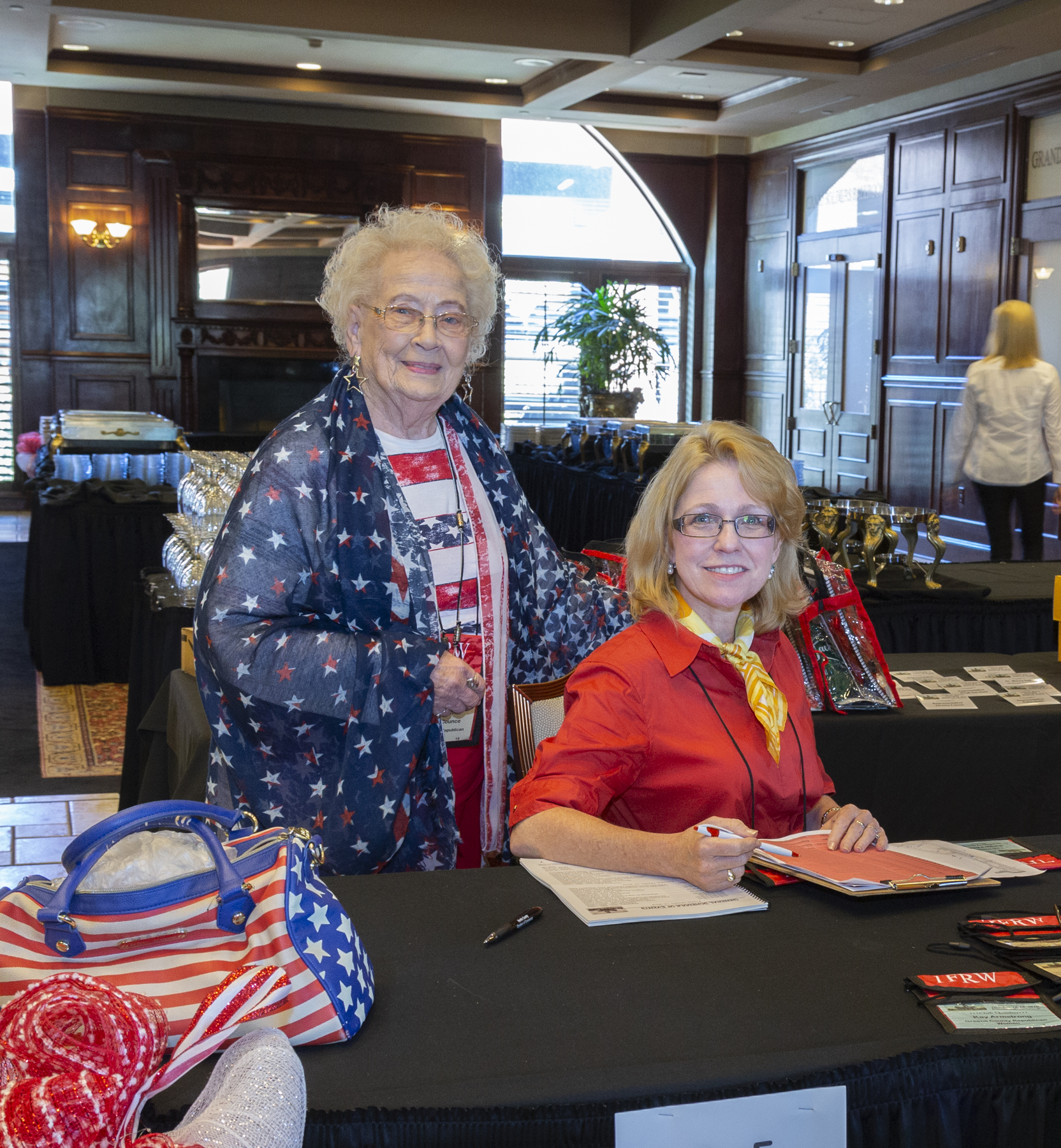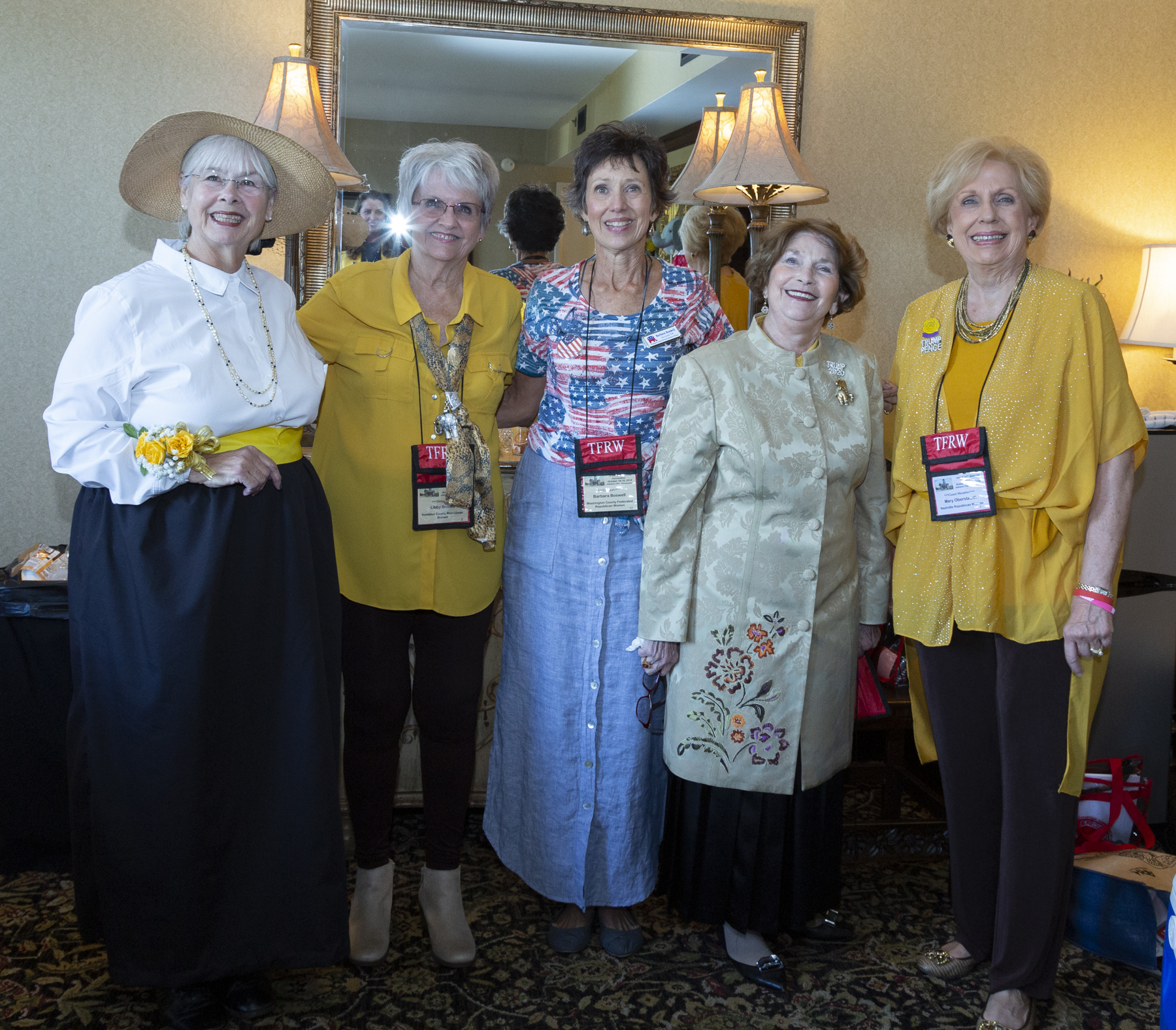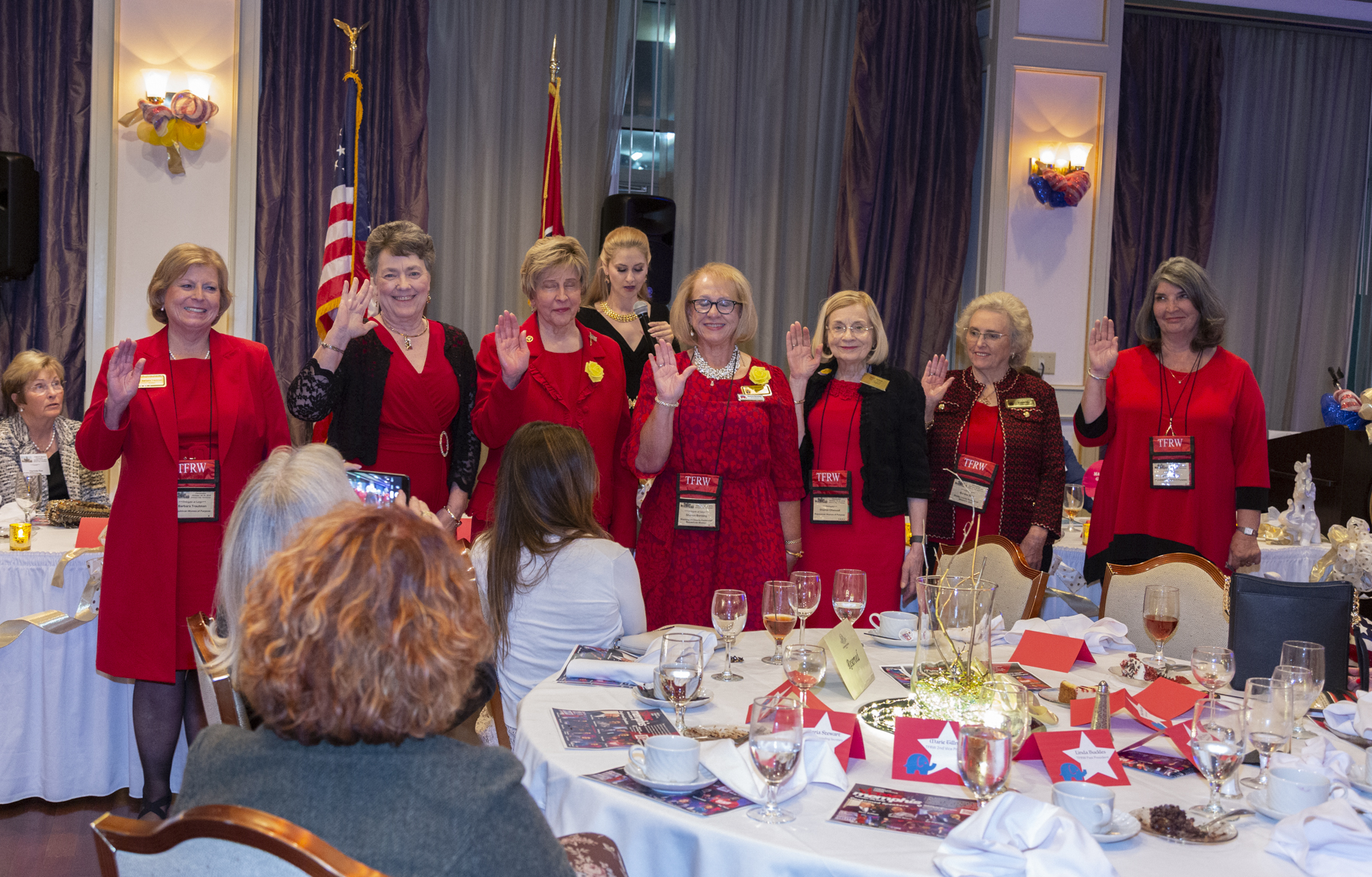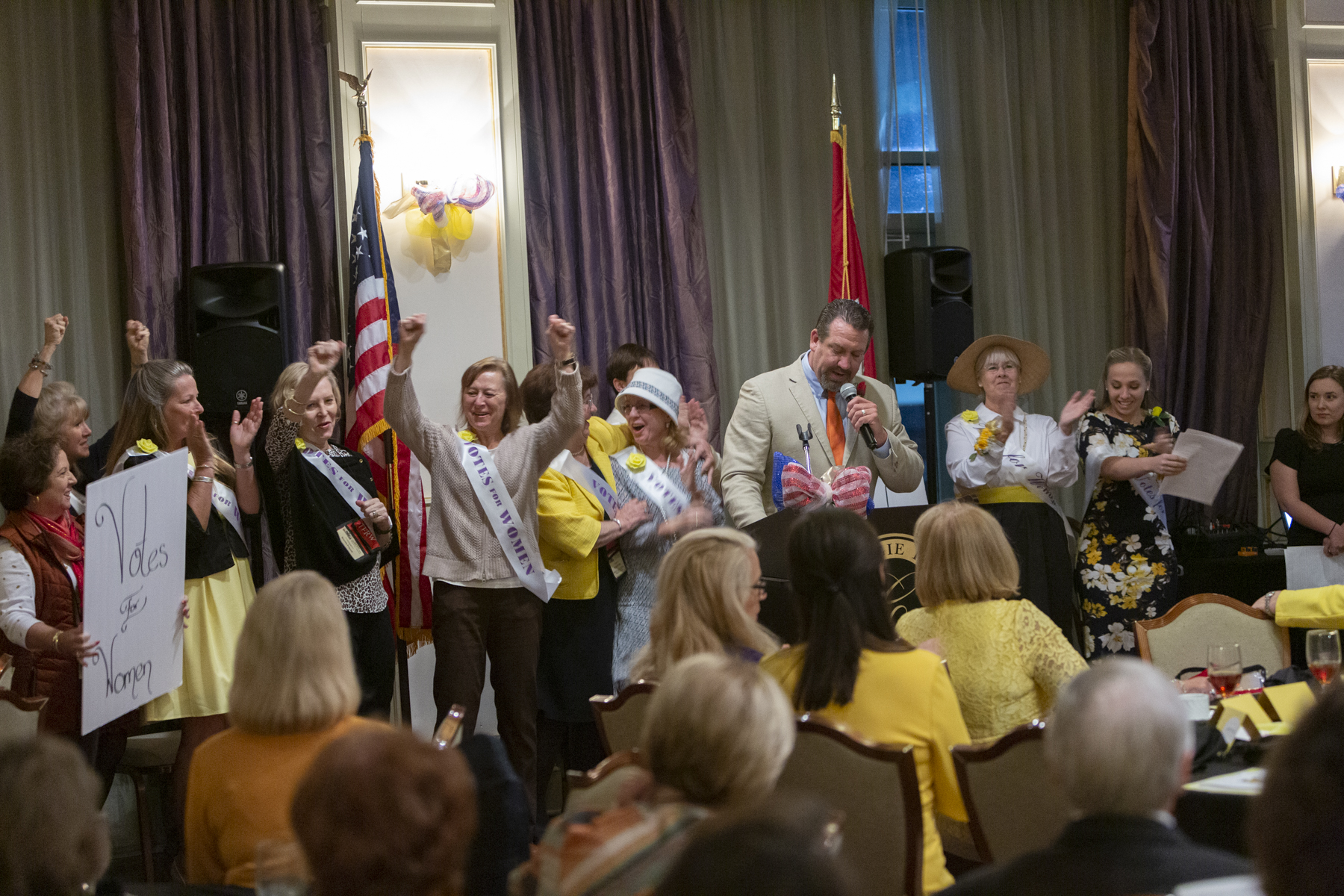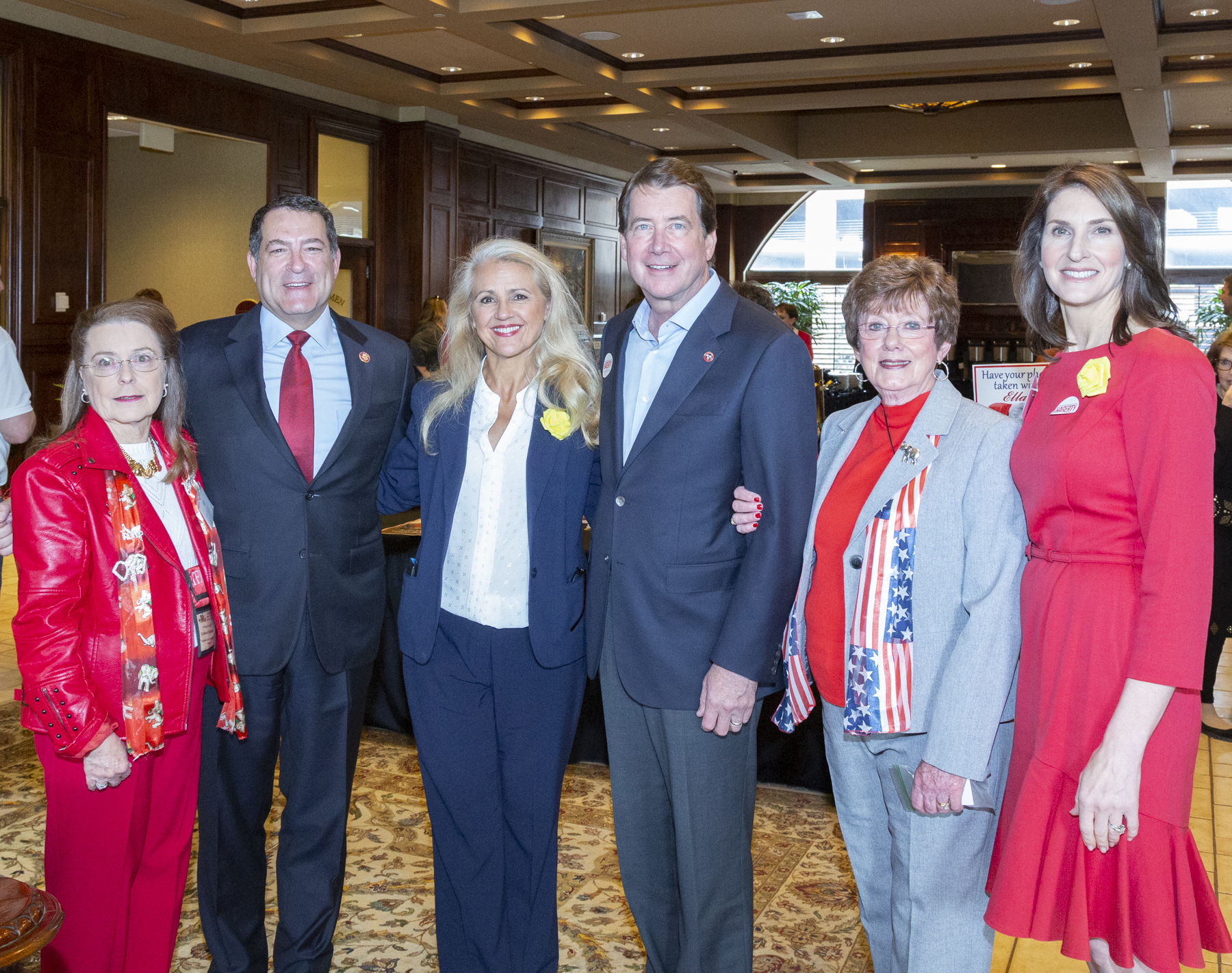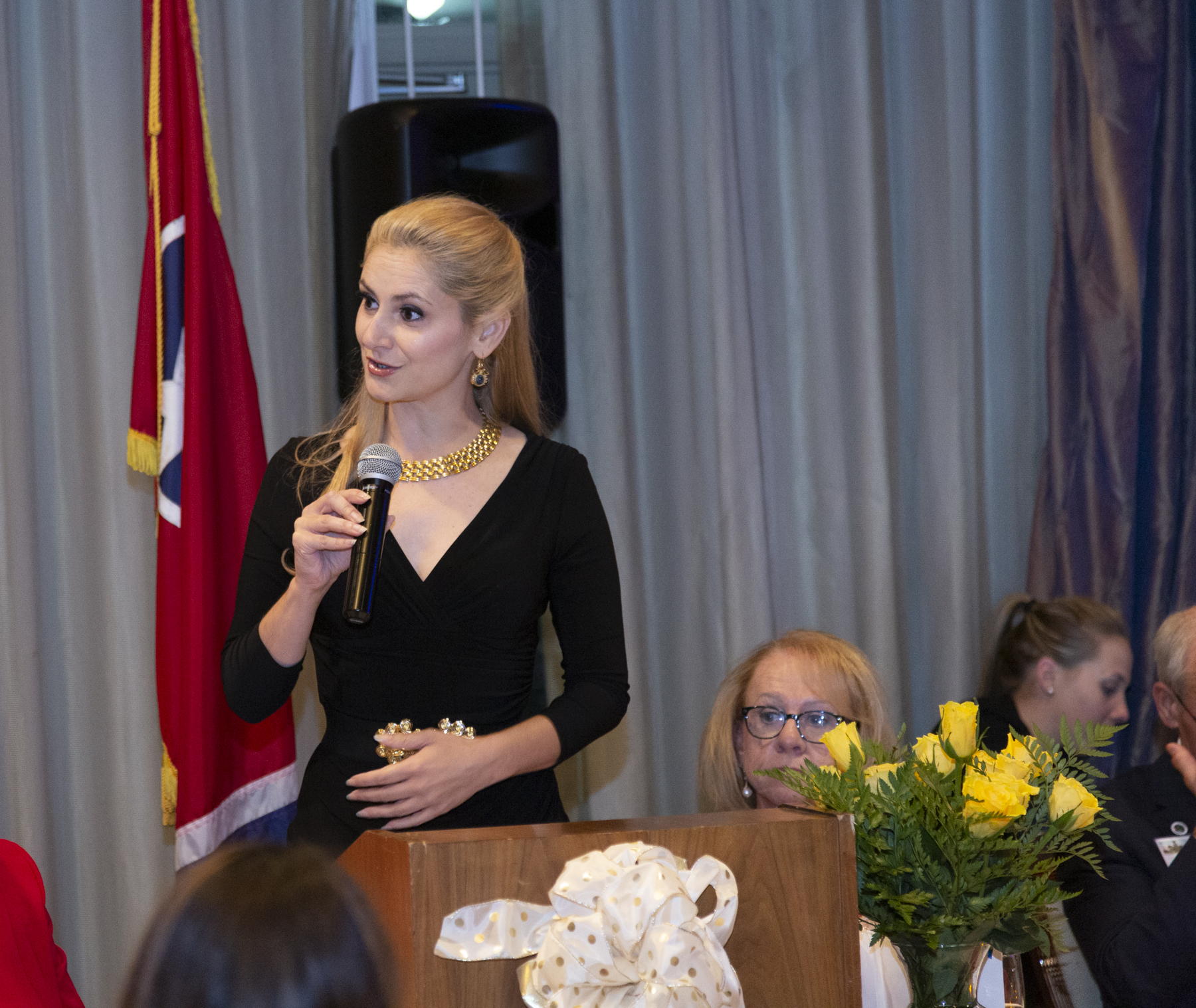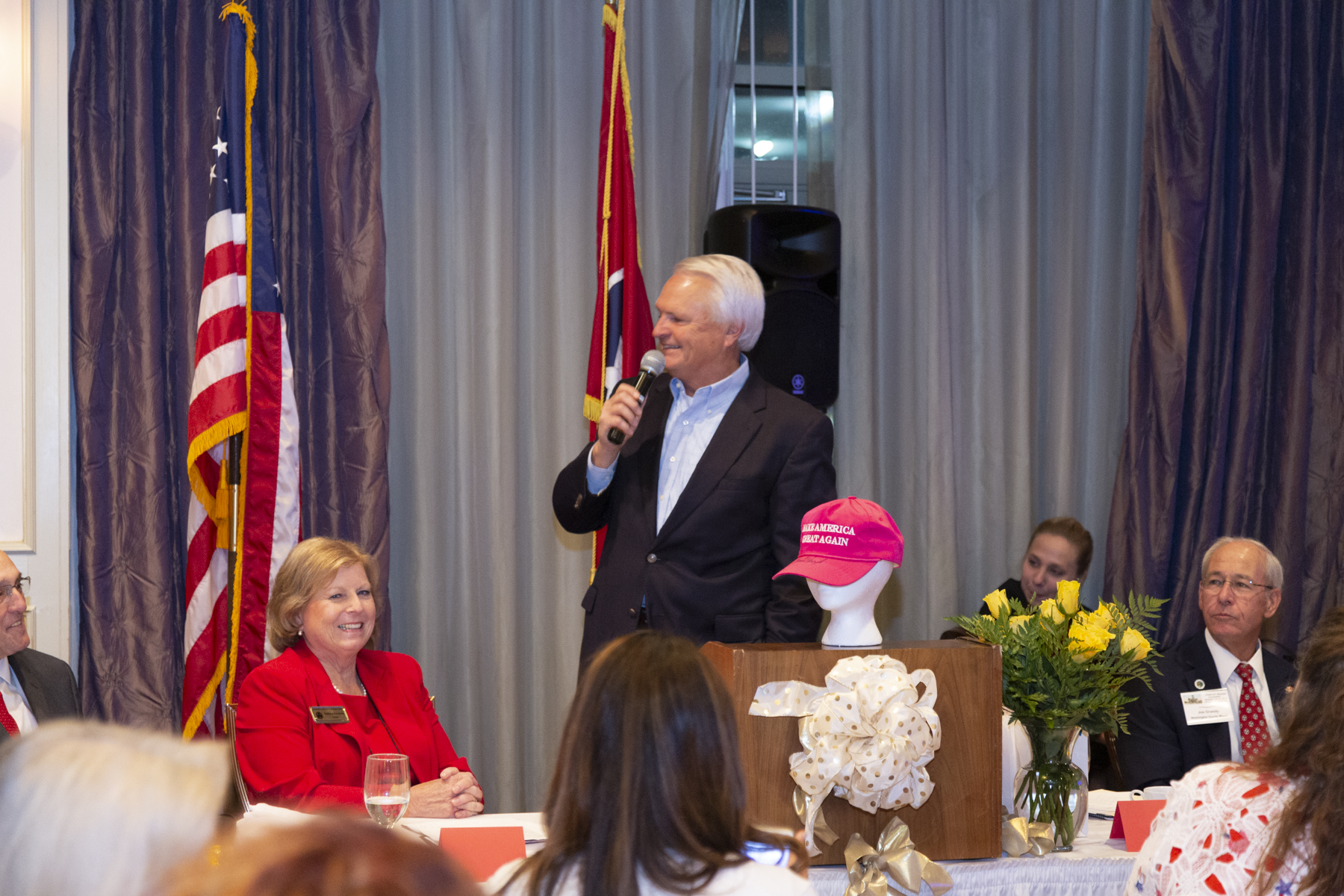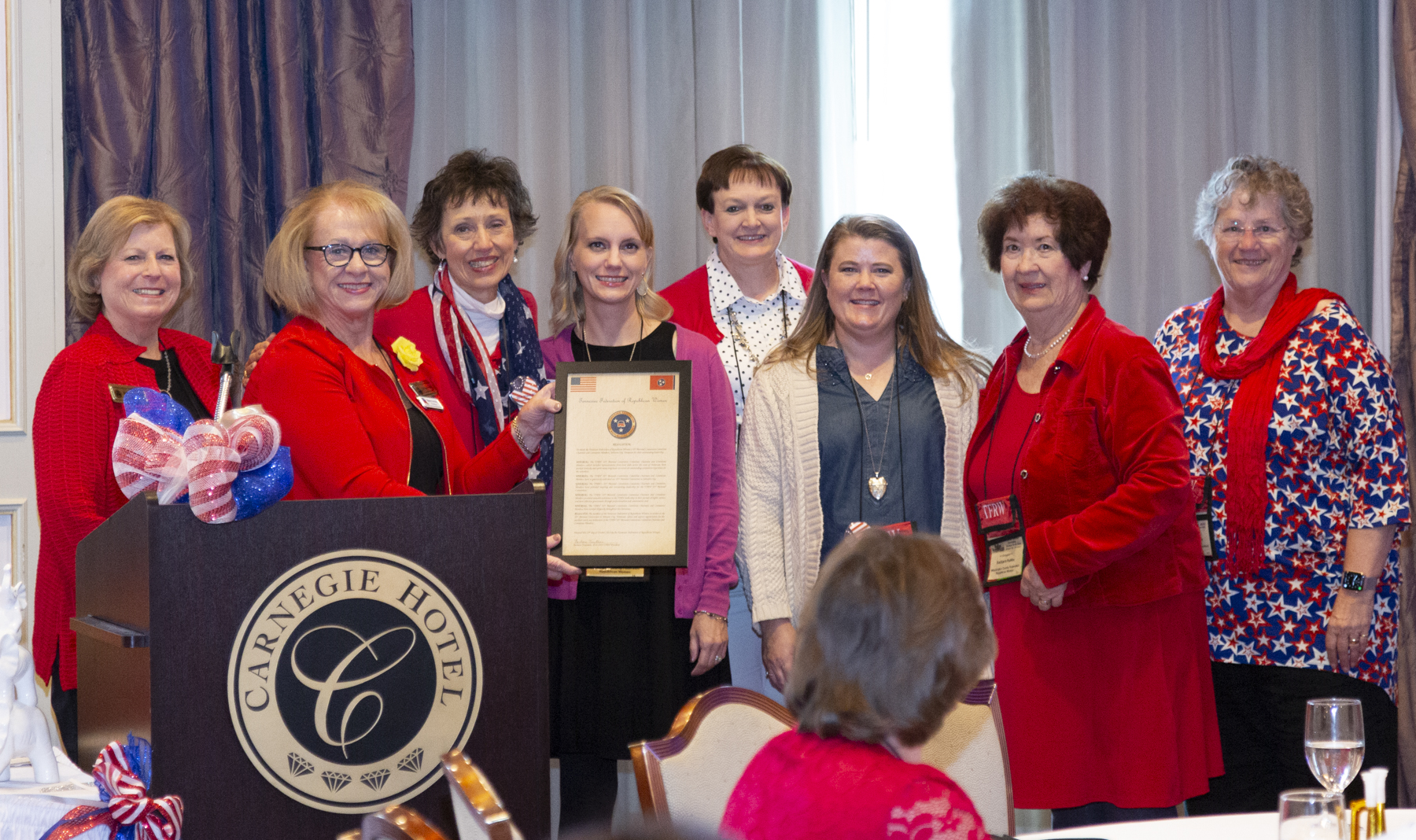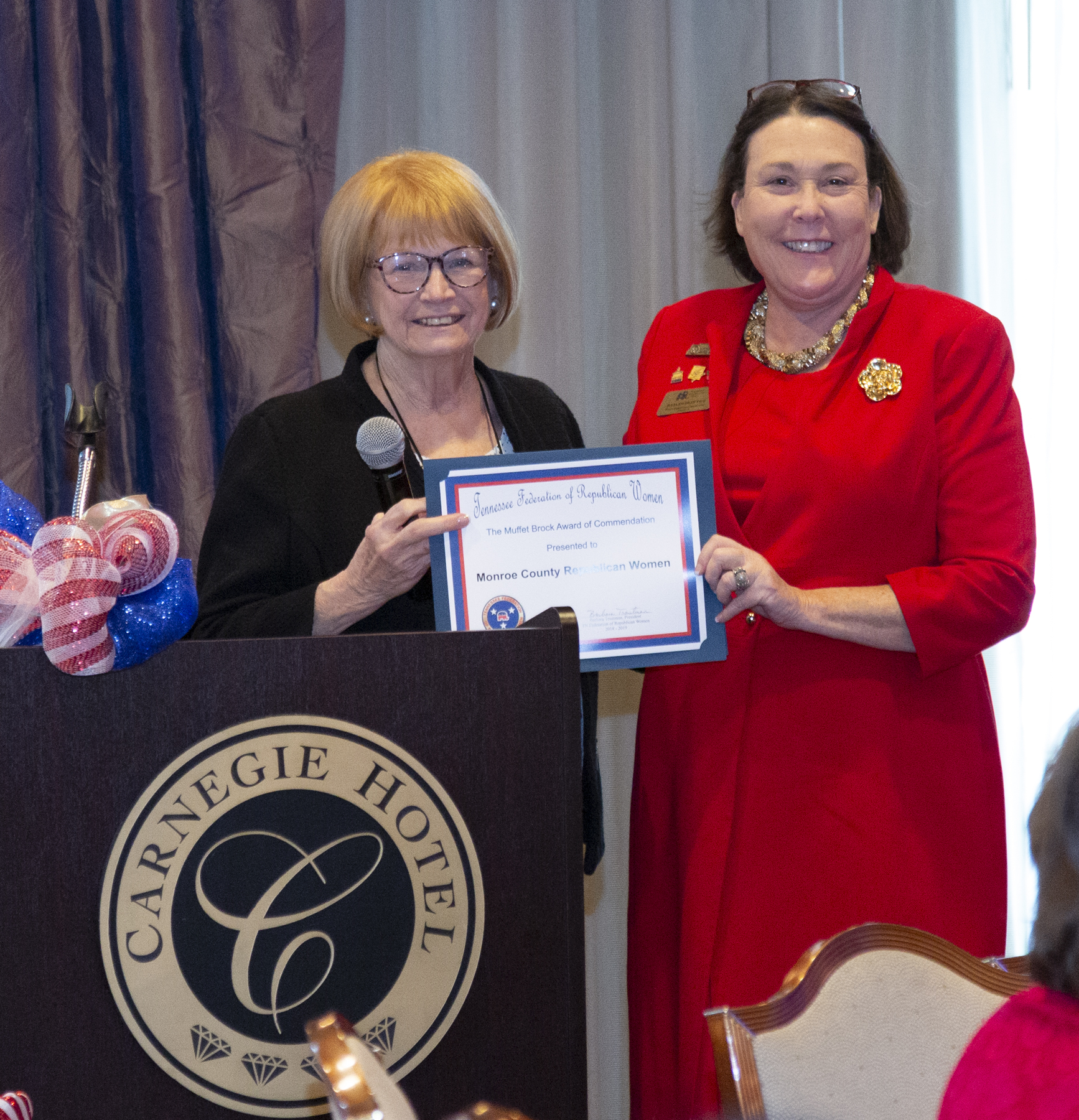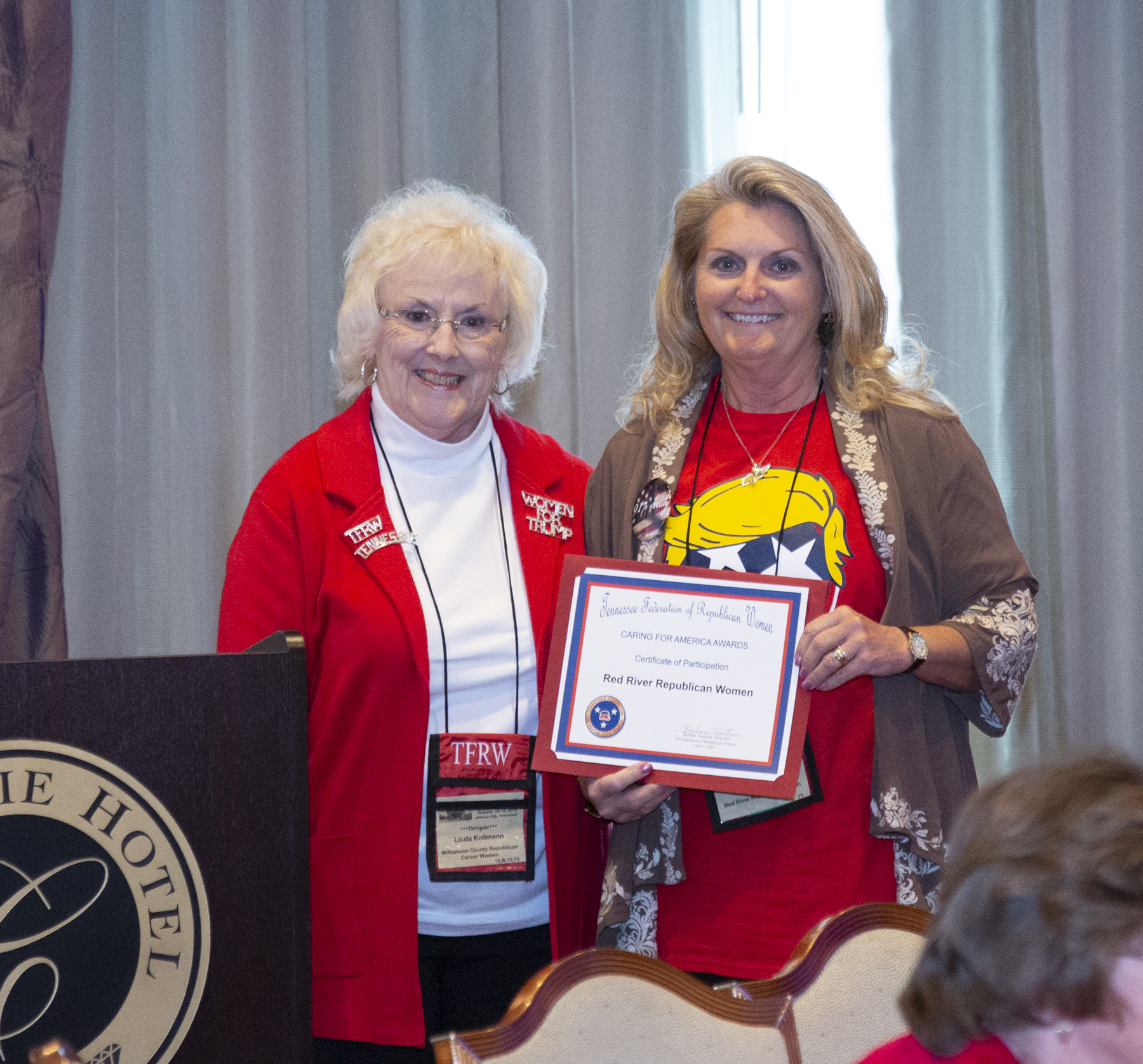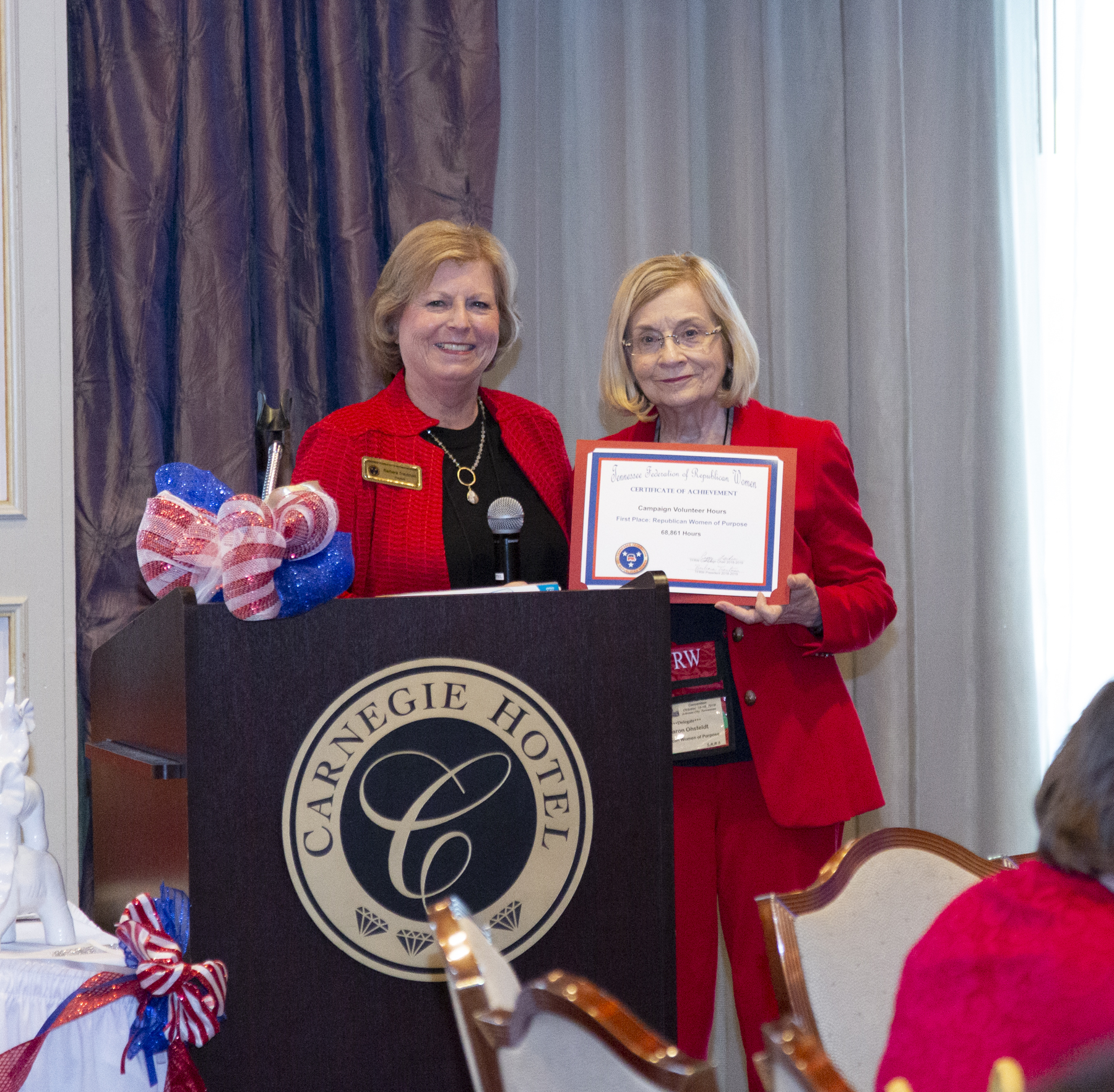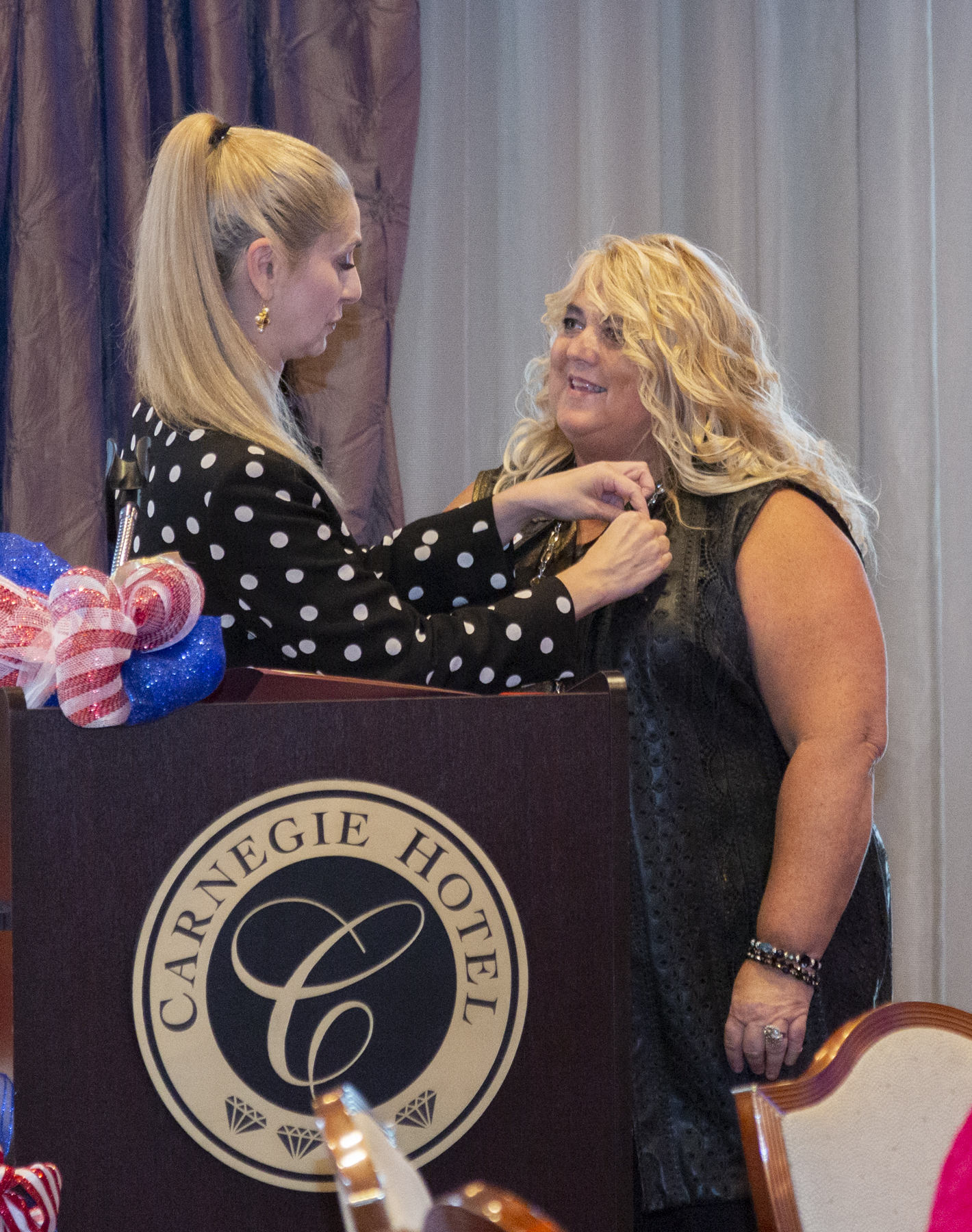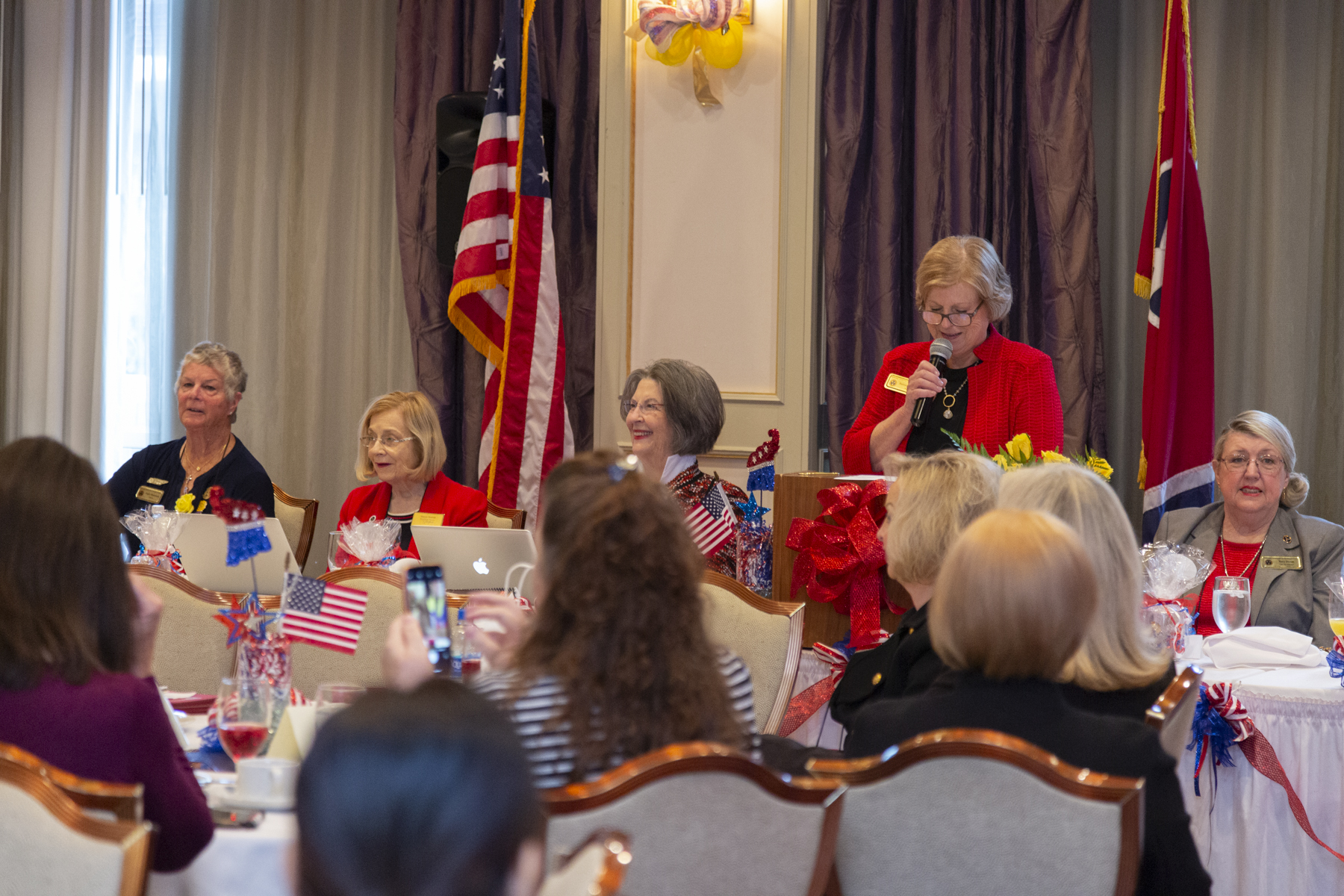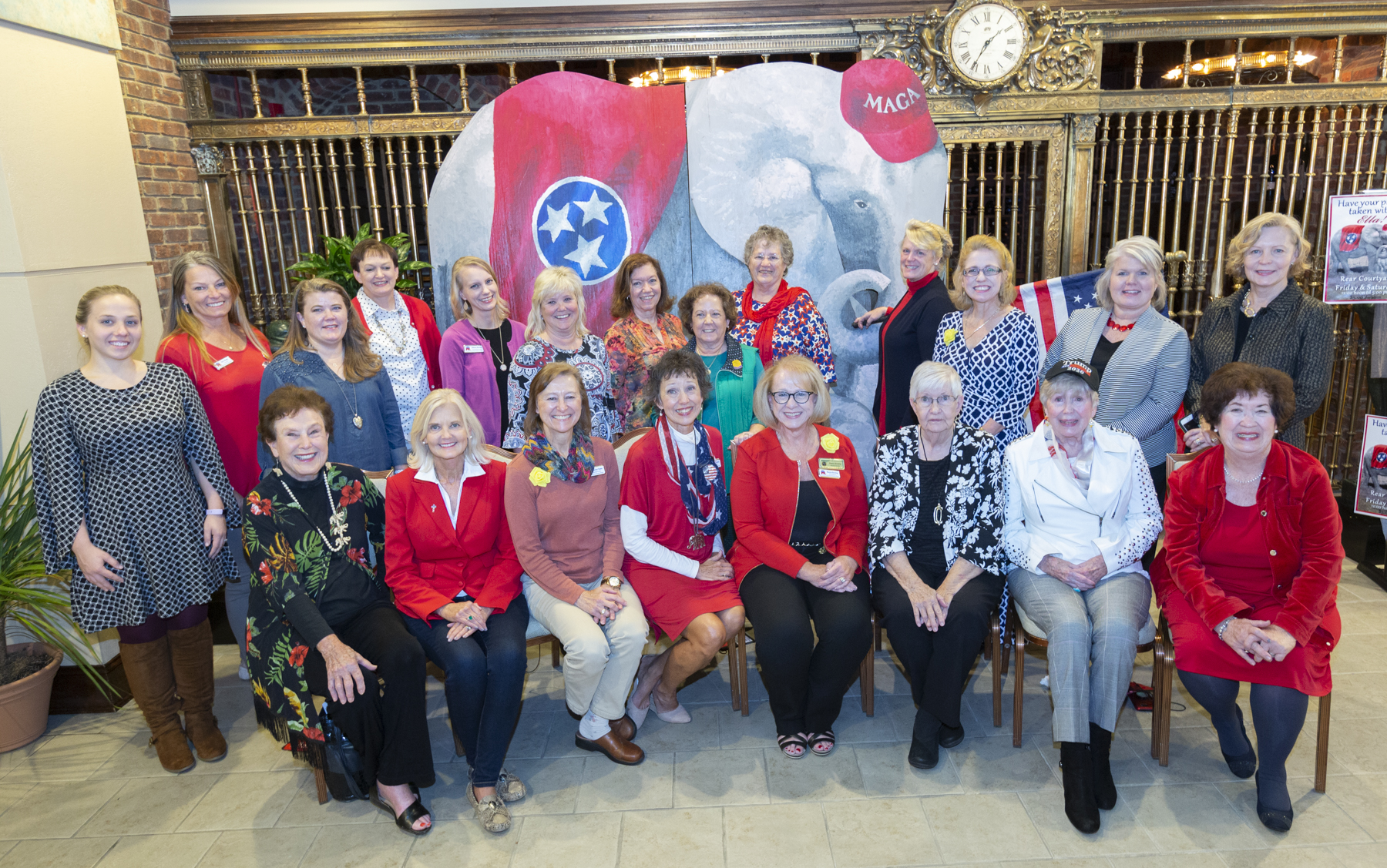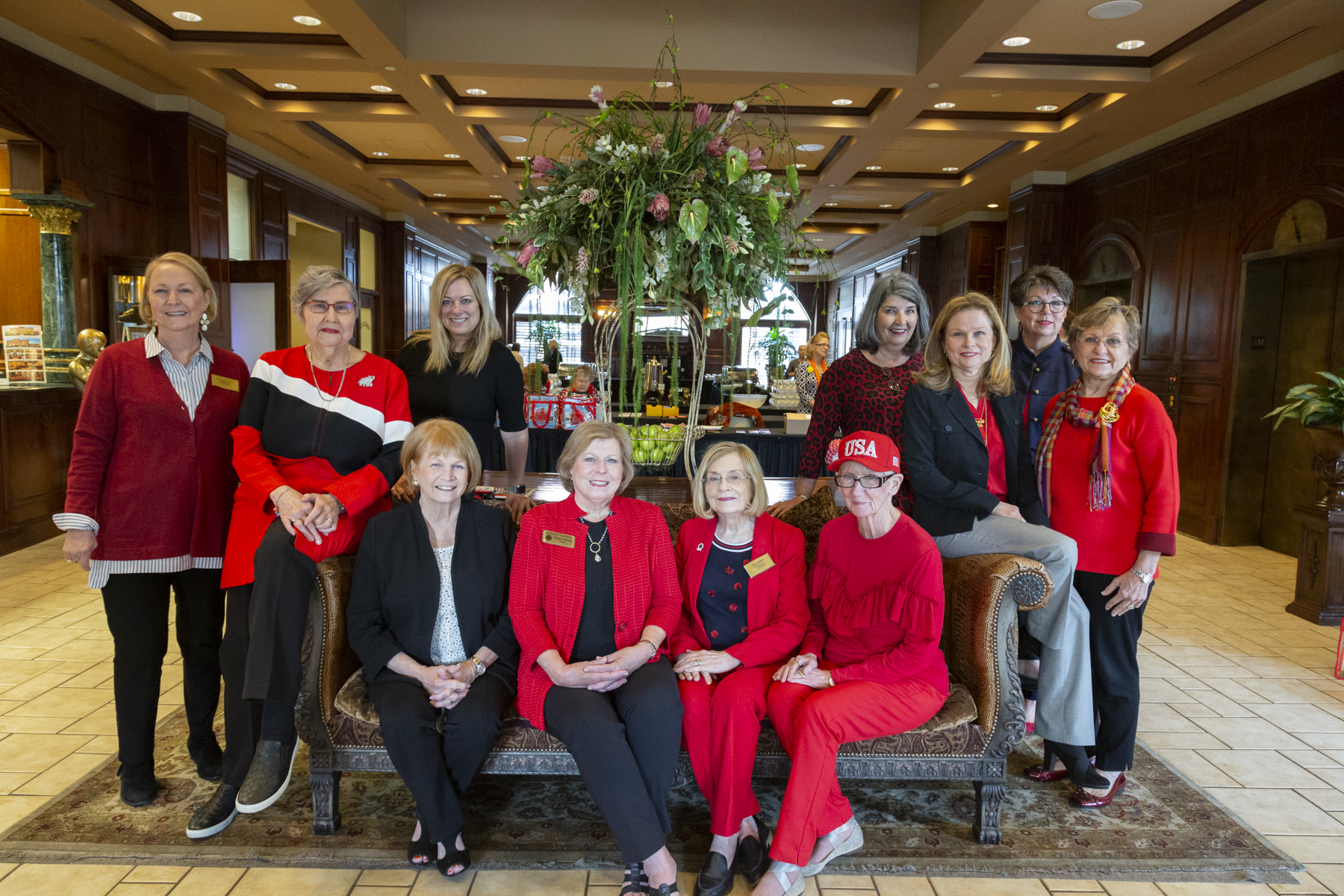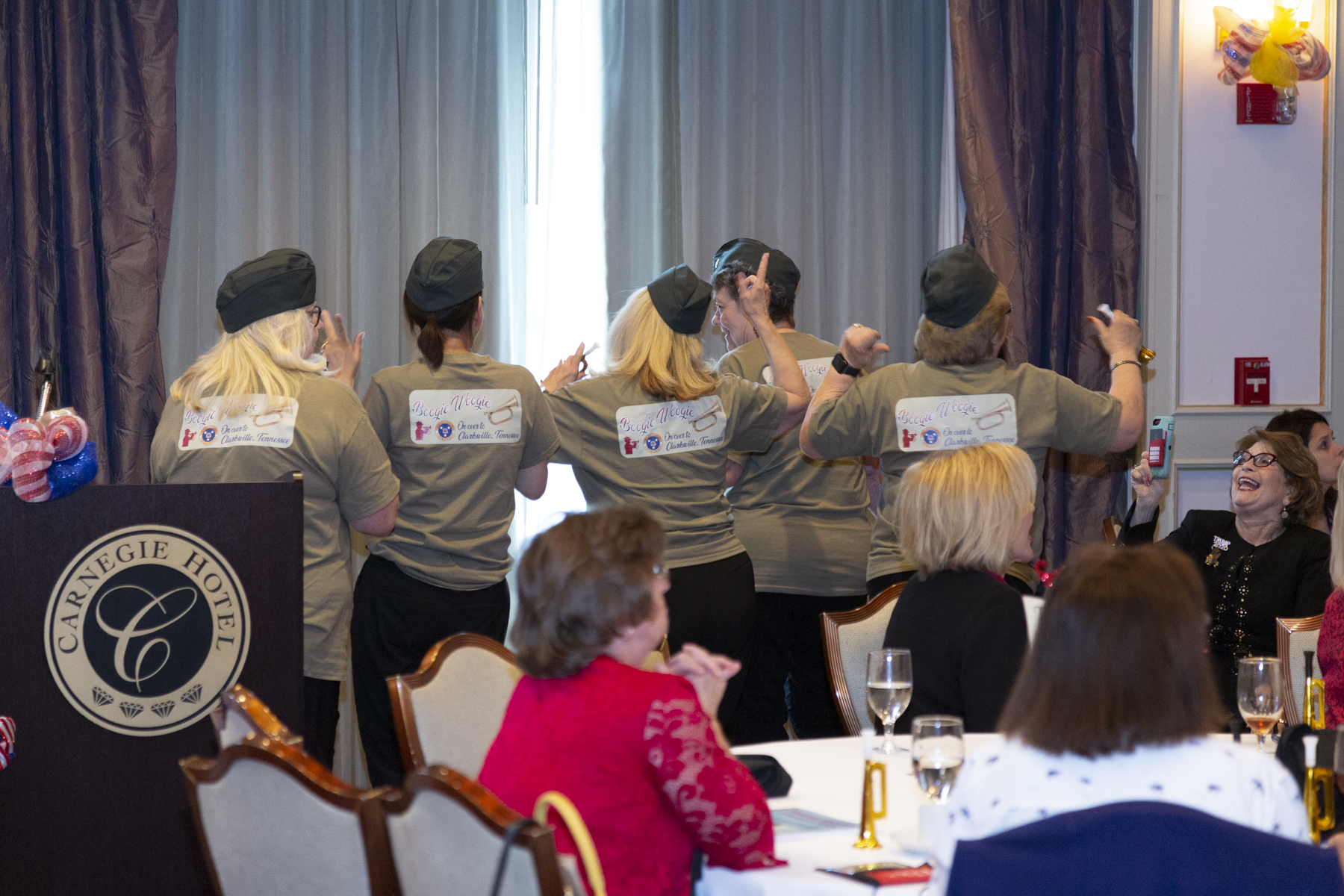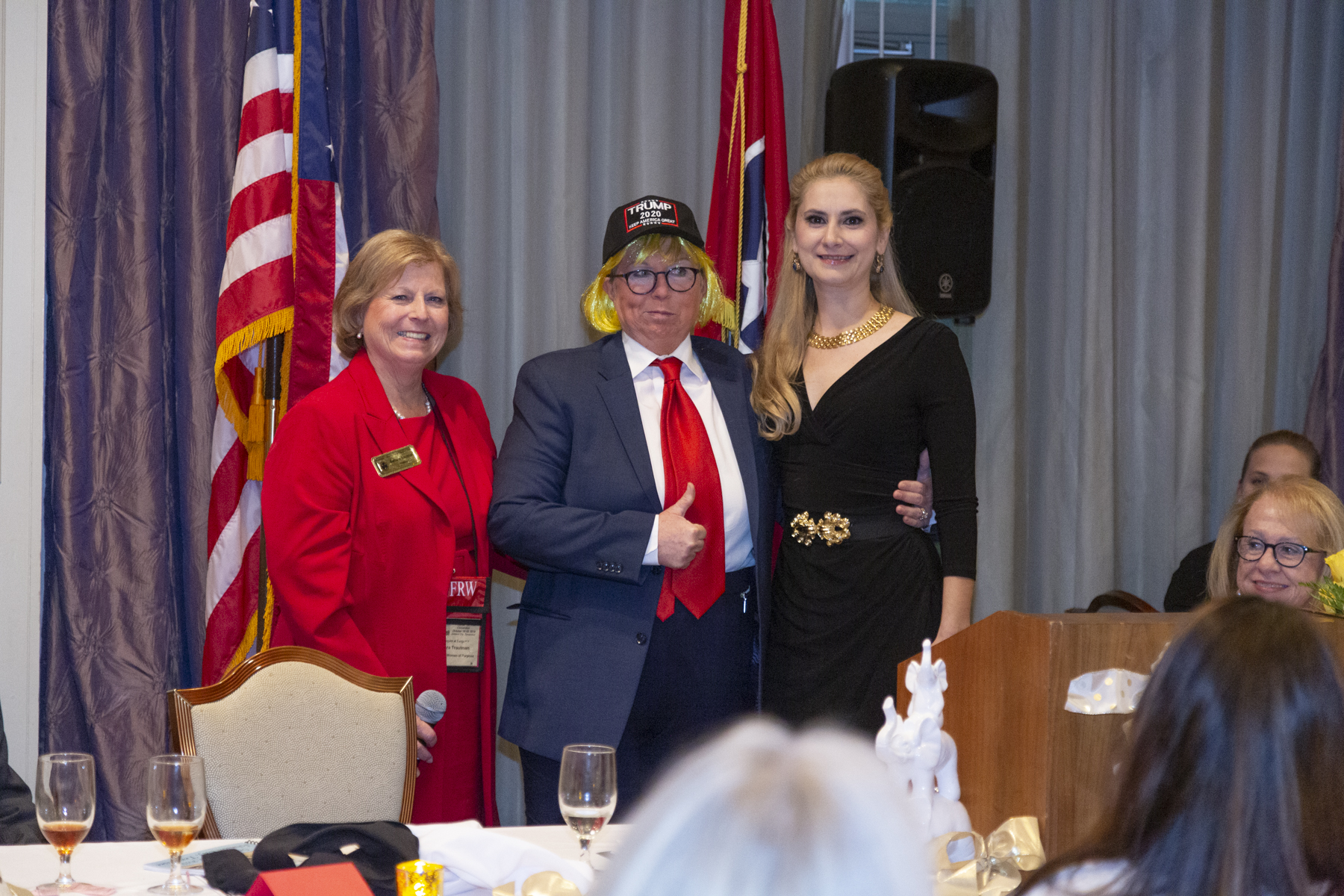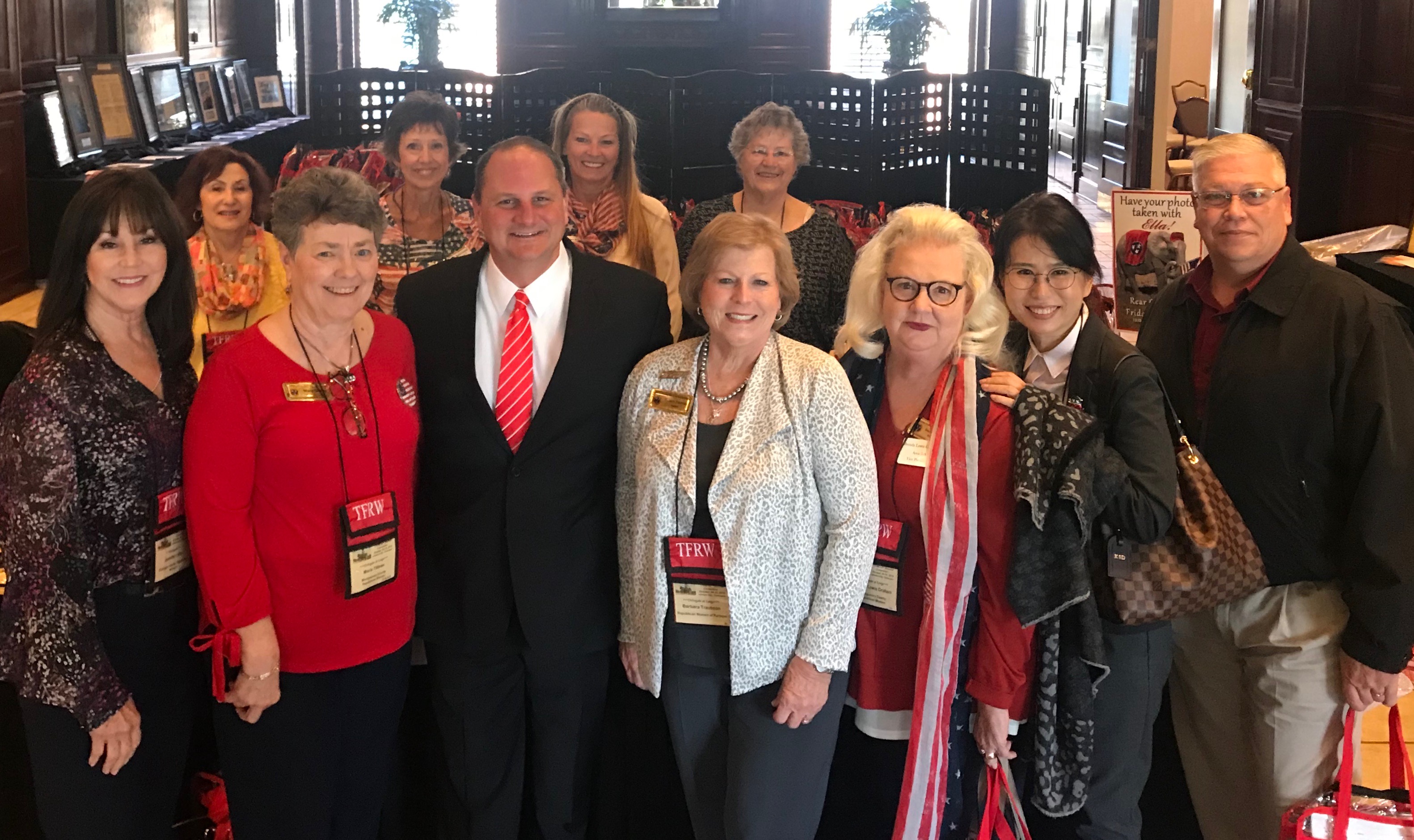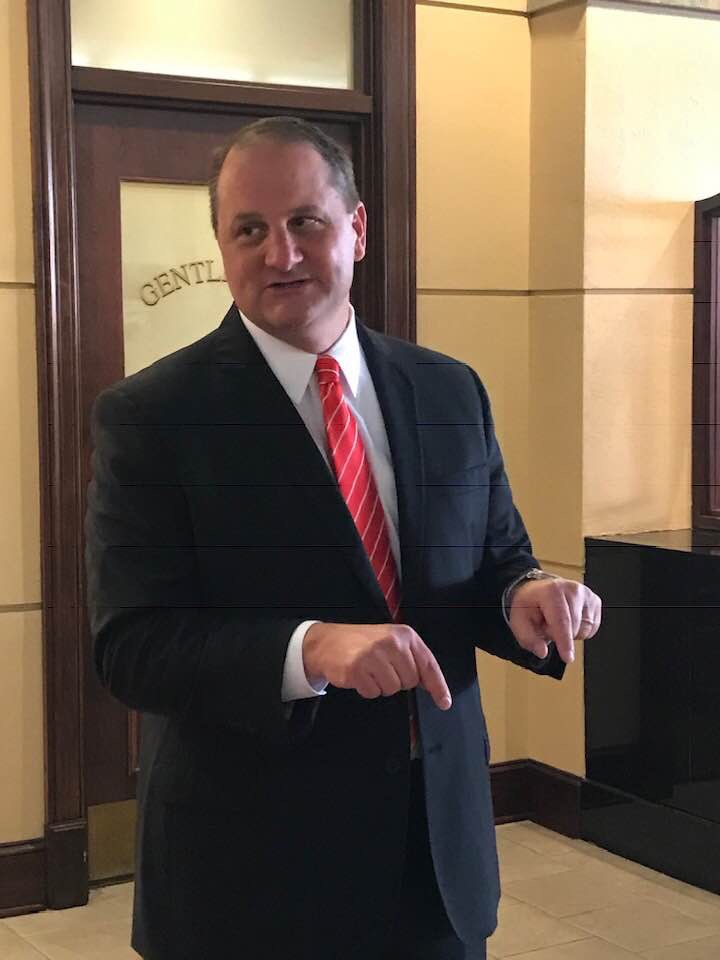 2019 TFRW Gallery of Images Link
NFRW National Convention, Indy, IN September 2019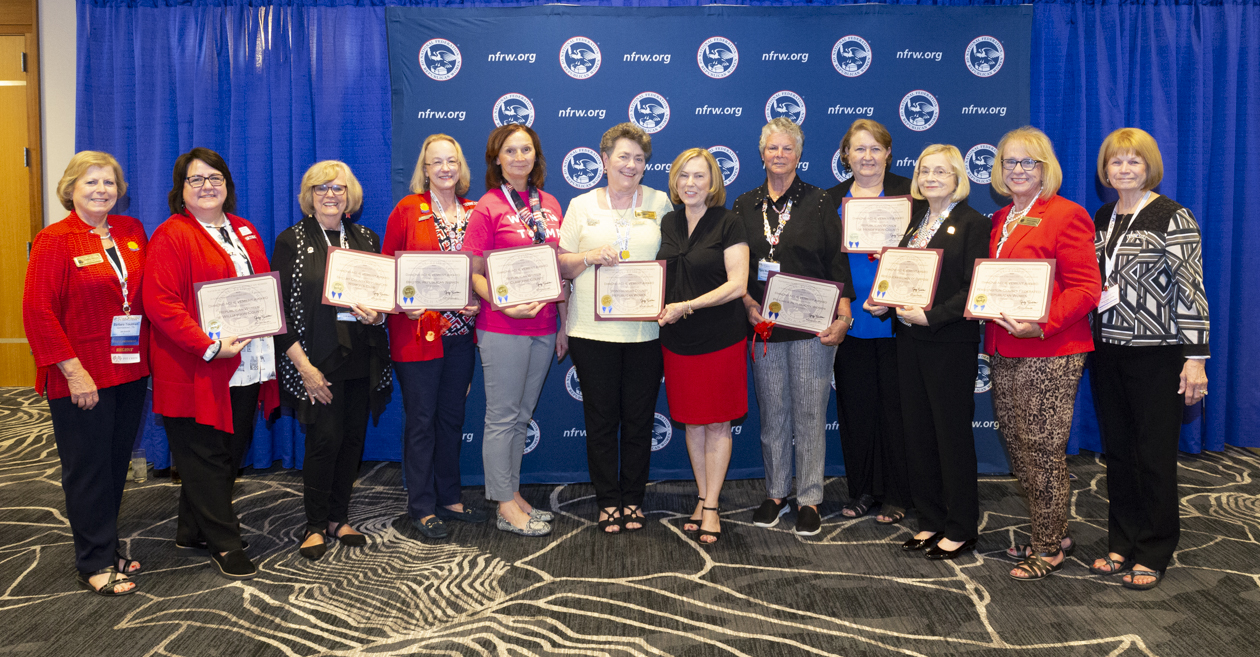 2019 NFRW Gallery of Images Link
"What a great TFRW Board Meeting we had on May 18, 2019! Much information was presented, Delegates at Large and Alternates at Large were elected to the NFRW Biennial Convention, the NFRW Suffrage Celebration video was shown, and Tyler Boyd, great grand-nephew of Harry T. Burn was the guest speaker. Read more in the Iris Messenger."
---
2019 Ladies Day on the Hill Link to Gallery of Images
Check out the pictures from this year's successful (click above link): 2019 Ladies' Day on the Hill at the capitol. Governor Bill Lee was the first speaker from a strong leadership team in chamber and Representative Mark Green spoke at the luncheon, just to name a few of the awesome guests updating the attendees. You can view all the highlights from the day by clicking the link under our "Photo" tab across the top of this page.
---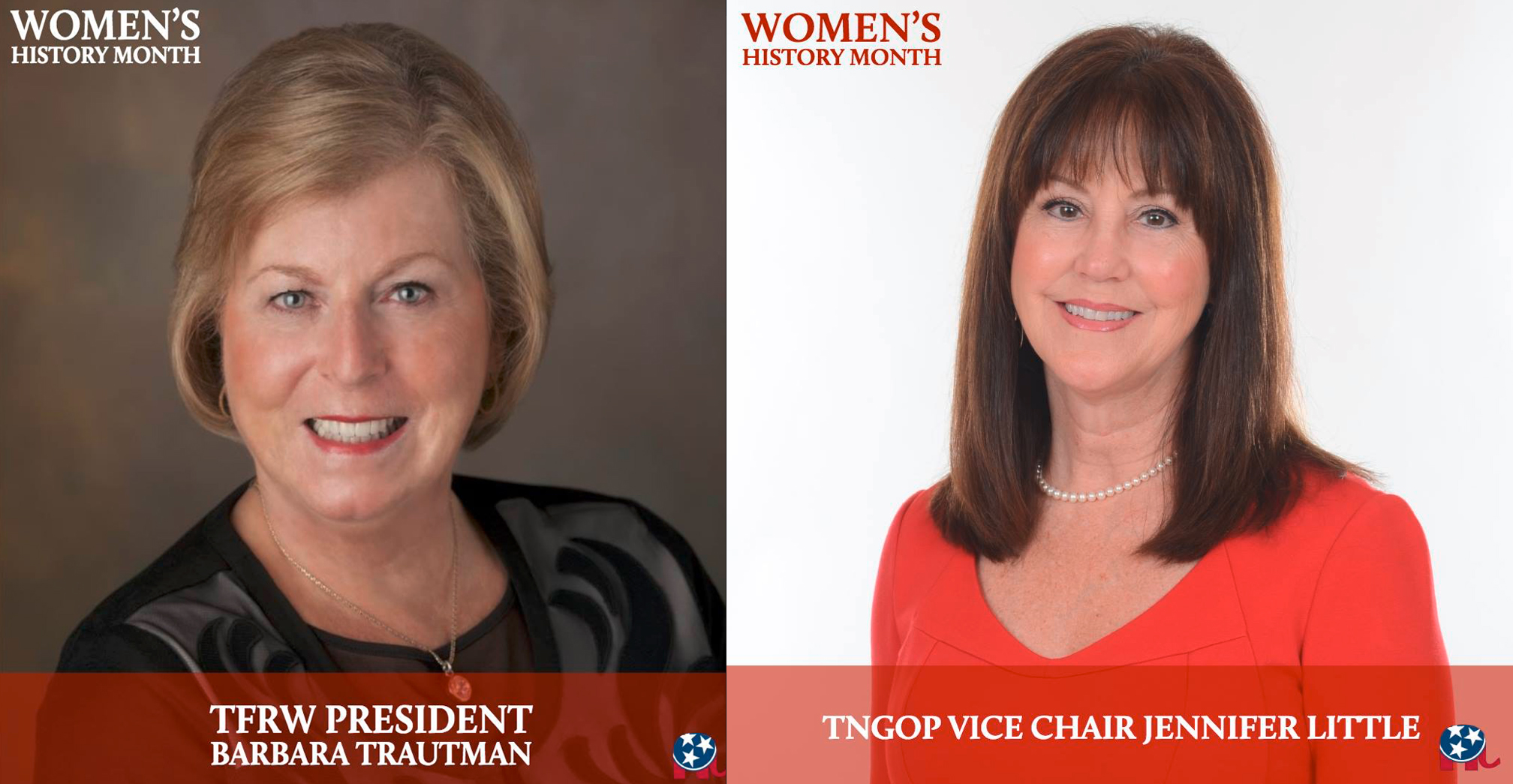 ---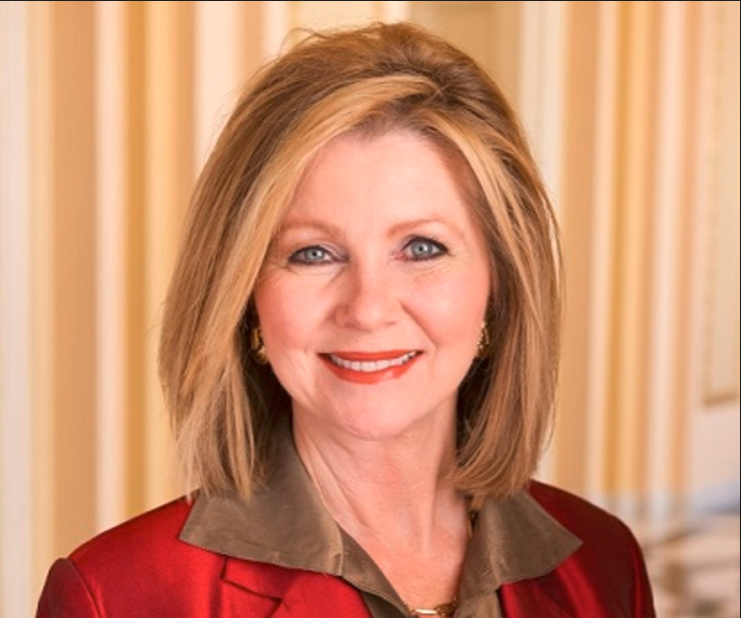 TNFRW Celebrates our own, Marsha Blackburn, the first woman elected to the position of Senator from TN.
Congratulations Senator Blackburn!
---
---
---
---
---
---
---
Congressman Congressman Congressman
Marsha Blackburn Phil Roe David Kustoff