From the President's Desk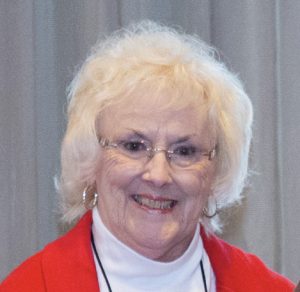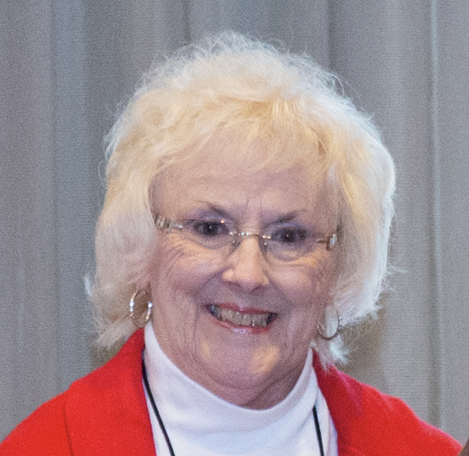 The Tennessee Federation of Republican Women works diligently to support Republican candidates and conservative causes.
Each day women across the Volunteer State creatively work together to bring about positive change to enhance our communities. 2022 was a huge year, where TNFRW members worked and turned Tennessee even redder! Republican Tennesseans swept congressional seats from east to west, picking up one seat and helping to flip the House from blue to red! Tennesseans kept Governor Lee and our super majority in the Tennessee General Assembly.
Bringing together women to positively impact the direction of our nation.
Encourage – Empower – Educate.
Our mission is to provide a forum for all women to be key players at the political table on national, state, and local issues.
Our Goals are to:
Educate, advocate and build the base of Republican Women statewide
Strengthen the Republican Party by recruiting, training and electing candidates and supporting Republican principals
Reaching out and empower women of all ages, ethnicity, and backgrounds in the political and process and
Work in partnership with other Republican organizations.
Thank you ALL, and I hope you join me in making our goals happen!
Best,
LInda Knollmann, President
Tennessee Federation of Republican Women
PROGRAM OF ACTION 2022-2023
TFRW PRESIDENT LINDA D. KOLLMANN
With the help of the Executive Committee, Area Vice Presidents, Standing Committee Chairs, Club Presidents, Special Committee Chairs and Appointees, together, we can accomplish our goals for 2022-2024.
Bylaws
We will have the Bylaws Committee oversee compliance with State and Club Bylaws, work in consultation with the Parliamentarian, and advise and ensure that the Executive Committee and Board of Directors follow the TFRW Bylaws when a breach has occurred.
Campaign
Even though we don't have a presidential election for the next two years we must plan for a 2022 State and County Primary Elections. The state is planning for a re-districting which will create new districts for senators and representatives to be elected. With this in the future it opens the door for more Republicans to be elected with the help of the TFRW Members. The Key Dates for the Election Cycle is:
Tuesday, May 3, 2022, State and County Primary Election
Primaries for state judicial offices and applicable county offices will be held where a party calls for a primary.
Thursday, August 4, 2022, State and Federal Primary and State and County General Election
Primary elections will be held for the Governor, U.S. House of Representatives, Tennessee Senate (odd-numbered districts), and Tennessee House of Representatives.
Please remember the candidates rely on the Republican Women. The Republican Women can plan to earn campaign hours working these candidates.
Membership
Our membership in your clubs is always the key to showing the candidates and other TFRW members we want to belong to the most coveted organization with helping each other and electing candidates.
Legislation
Our Legislation Chair will bring us up to date on what is happening in our state and federal legislation and any actions we need to take.
Fundraising
The Fundraising Chair is always busy thinking of ways to support the TFRW with her items to sell at meetings or other opportunities she may encounter.
Public Relations
The TFRW Public Relations Chairman will advise the press with a news release of our meetings, speakers, and activities sent to the local radio, TV and state newspapers.
Communication
The beautiful Iris Messenger will continue to send out important information in a timely manner and frequently. The 2nd Vice President and Corresponding Secretary work together adding new members to receive the Iris Messenger.
The TFRW Facebook page and Twitter account will continue to be updated by our Social Media Chair.
Tnfrw.org will continue to add, current and informative news, as well as our members pictures from around the w state with their events. The site is user friendly to help the new viewers and members to find a club in their area.
My plan is to work together to achieve our goals and make the Tennessee Federation of Republican Women the best for YOU!
If you want something said, ask a man. If you want something done, ask a woman.
Margaret Thatcher
My Program of Action for 2023-2024 will be presented to the TFRW in January 2023 due to the ever changing local, state and national issues changing daily.
Women asked the State Republican Party to obtain the data for TN that the RNC has invested in over the last 2 years. When the data is sorted by counties, it will allow the County Republican Parties and the federated Clubs in those counties to have access to it. With this data, the clubs and county parties can ensure that their contacts are registered to vote, enabling them to contact these voters with their Get Out the Vote projects. Not only do we have a Republican Governor Thursday, August 4, 2022, State and Federal Primary and State and County General Election to elect, but a U.S. Senator, 3 open Congressional seats, half the seats in the State Senate and every House seat in the General Assembly, not to mention our County and Municipal elections. Republican Women are going to be very busy this year earning more Campaign Volunteer Hours than ever before. With the help of our county parties, WE, as federated clubs, can make a big difference in voter registration, voter turnout and in the number of Republicans elected in TN this election cycle.
Membership
We will be increasing membership in our clubs as well because our visibility of actively campaigning in our communities will show other interested women that we have a purpose. Our worthy cause as Republican Women is to save our country by electing Republicans to office. We care about our children's future; we care about which direction our country is going. Our recruiting efforts will be easier.
Legislation
Our Legislation Chair will inform our members of current state and federal legislative actions.
Finance
Our Finance Chair is developing opportunities for raising funds for the federation. She will have items for sale at meetings and events supporting TFRW.
Public Relations
Our Public Relations Chair will send out notices and press releases to newspapers, radio and TV regarding TFRW information.
Communication
The Iris Messenger has a new look and will endeavor to be more timely and frequent. Our 2nd Vice President and Corresponding Secretary work together adding new members to our contact list, so they receive The Iris Messenger. Members will see two recurring sections in the newsletter. One spotlights a different federated club each month. The other highlights upcoming events.
We also have a TFRW Facebook group. At last check that Facebook group has 945 members.
Our website, tnfrw.org, will seek to post fresh, current and informative news, as well as ongoing event photos. The goal is to make the site more useful to visitors, members, and first-time viewers. Currently, the tech writer is writing new code to move the existing Links section on the right side of the page to a new menu tab titled, Resources. In place of the Links section, we will make it easier for visitors looking for a club to find one in their area. Club names will be under the headings of East Tennessee, Middle Tennessee, or West Tennessee. When a visitor clicks on the club's name, a link will take the person directly to that club's website or Facebook page. The social media pages will allow the viewer to see a more in-depth look at the club in their area. If the organization does not have a social media page, a link will take the inquirer to the president's email address.
Let each one of you become part of our plan. We work hard to achieve our goals and we know that
POLITICS IS A TEAM SPORT!